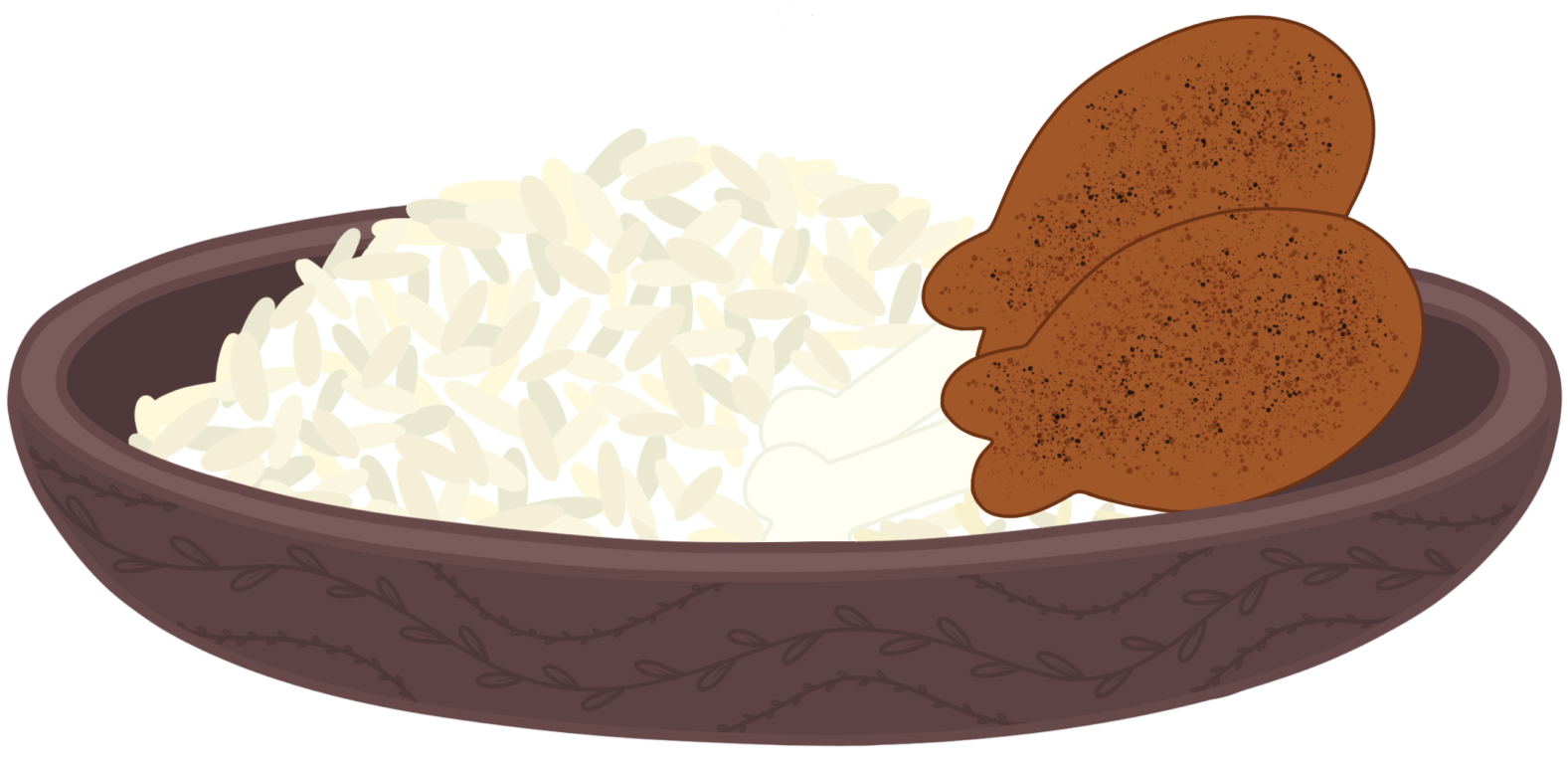 This recipe is so simple it almost doesn't make sense how it can turn out so yummy, however, the rich flavor of bone in chicken makes for a savory dish that can be served by itself or with a simply green veggie. Chicken and rice first made an appearance on the dinner table when Elizabeth was growing up, her mama making it for Elizabeth and her siblings. However, when Elizabeth's father-in-law fell in love with it, it became a recipe that was enjoyed by the two families brought together with love...and chicken and rice.
2 pounds of raw bone in chicken (bone in makes ALL the difference here -
Heat oil in a large skillet.




Add chicken and brown on both sides (Chicken does not have to be fully cooked at this point).



Add 5 cups water or enough to cover to the top of chicken in the skillet.
Bring chicken and water to a boil.
Add 2 cups of uncooked rice and bouillon cubes.(If necessary, add more water, one cup at a time.)
Continue stirring and cooking until rice is tender and chicken has an internal temperature of 165 degrees.
Yields 6-8 servings.