Coming Soon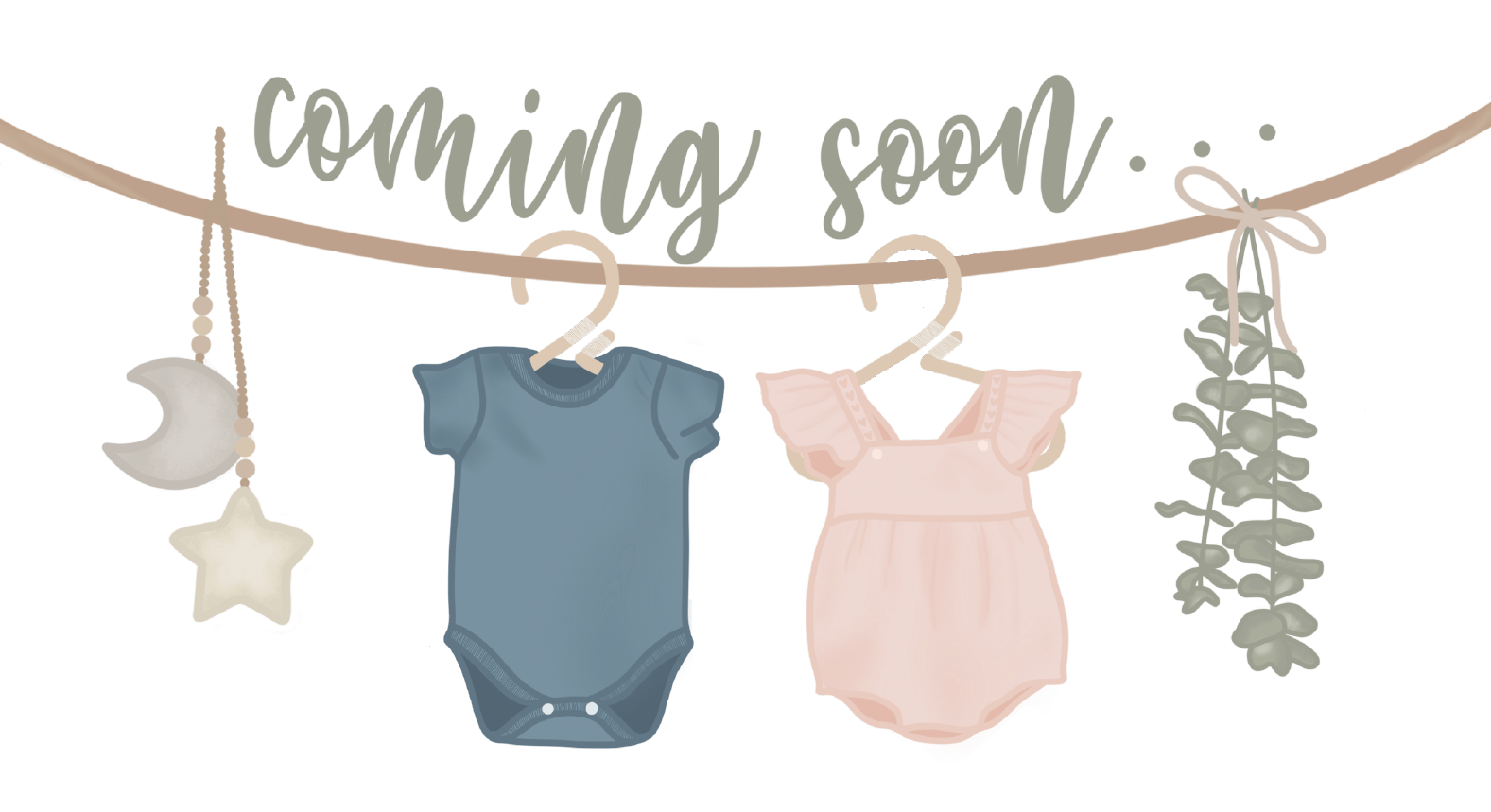 September 21, 2023
By Anna Catherine
Hey there, Anna Catherine here. In case you didn't know, I am one of the co-founders of Good Batch Mama and Elizabeth's oldest daughter. Back porch parties are my specialty, and an abundance of siblings and local family means that a casual dinner with the family averages about 25 people. By the time we get together for holidays and birthdays, which are in no short supply, we end up together quite a lot! But when I sent out an invite for a casual hang-out at the end of June, people kept asking why. "It's been a busy season; we need to get together" was a simple and believable answer. Needless to say, the whole group got their party purpose closure when at the end of the party, we announced that we were expanding our family of five to six!
Fast forward three months, and it was time to let our eager family members know if their newest squish would be a boy or girl! Cue the party we hosted last Sunday with our usual 25.
My husband, Robbie, and I have three daughters: Marie (14), Annie (13), and Lily (9). About a month before the reveal, the five of us went to the ultrasound to find out the gender. By a miracle known only to the powers that be, we kept the answer a secret from everyone, so each person came to the party completely unaware!
I hadn't planned to decorate- I thought that many people milling about would decorate the space just fine. Still, when I returned to the house Saturday evening, the girls had emptied the closets to create a sweet and silly landscape of blue and pink decorations.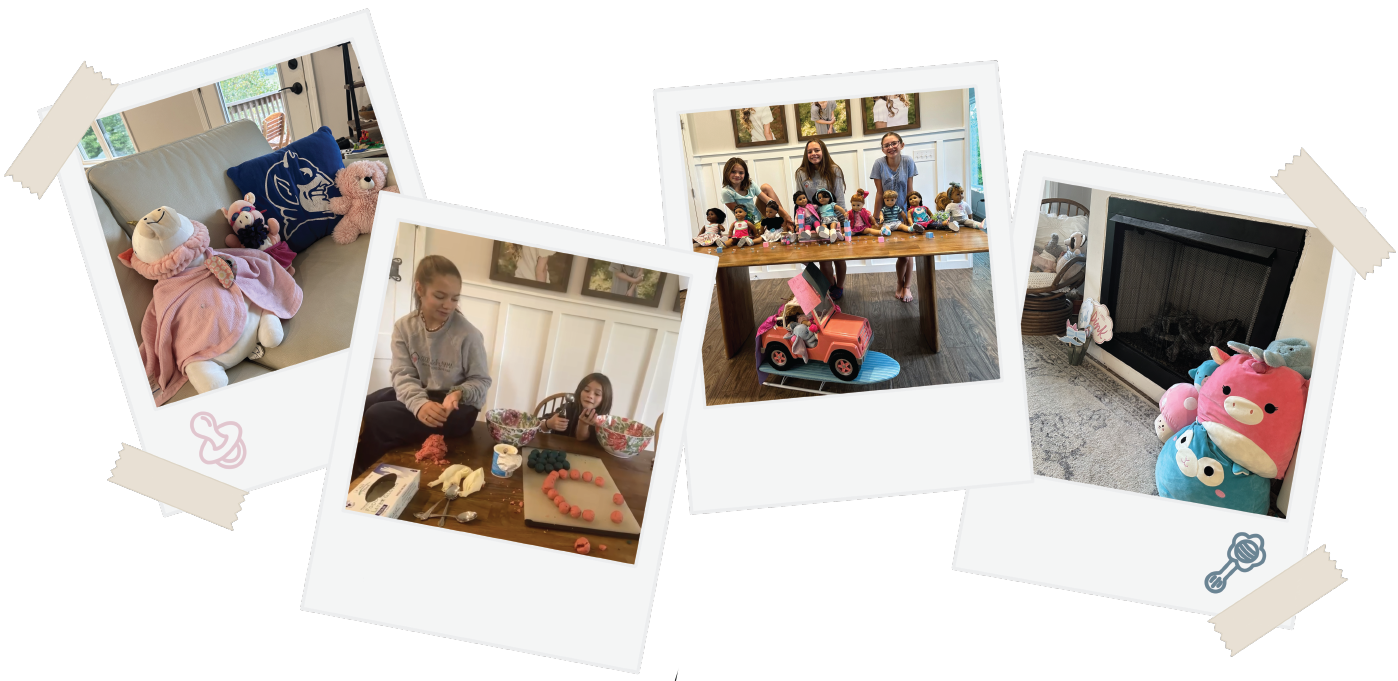 It was evident from the votes on the wall at the party- surely it was time to add a boy to the mix! But mum was the word until lunch was served and we had all had our fill. Since I do run a food company, I will shamelessly share the menu we served.
Good Batch Mama's newest menu item, Hamburger Sliders, made their first appearance for the family, and they did not disappoint. Diced potatoes fried in a cast iron skillet complimented them perfectly. Good Batch Mama Five Cheese Mac and a batch of cowboy beans accompanied the hearty southern potatoes. Fresh hamburger toppings, green salad, and sliced oranges rounded off the buffet with a cool crunch. For dessert, we served up banana pudding, giant cookies, strawberry pretzel salad, and mini cheesecakes.
The real stars of the lunch menu were the cake pops that would reveal the gender! My sister, Abby, and my three girls spent Saturday making them, and it was pretty unnecessary to let the room know they were homemade. It was clear from the layers of white chocolate, glops of sprinkles, and thick-colored drizzles- these cake pops had been made with love! (Have you ever tried making cake pops? We wish you luck. Too often, Pinterest inspiration leads to complete disaster on a stick for us, so don't cross your fingers for a blog post on the subject!)
Instead of just biting in and seeing the correct color, we added a bit of fun to it. An equal number of blue and pink pops were made (this also saved Abby from finding out while baking!), and we played a little game. I grabbed one of each color and mixed them up, then had my mom and mother-in-law pick a hand. They each ate their pop and became team captain for their respective color. Elizabeth was the captain of the pink team, and Penny, my MIL, was the captain of the blue team. Marie, Annie, and Lily then mixed both colors of pops and randomly handed them out to the room, carefully giving one more cake pop of the correct color. Everyone bit in on the count of three, then headed to their team captain. Once the room had scrambled to the correct side, they began counting, and the confetti cannons shot off the deck by our kids made it pretty clear. All those baby dolls were going to come in handy.
Baby number four is a girl!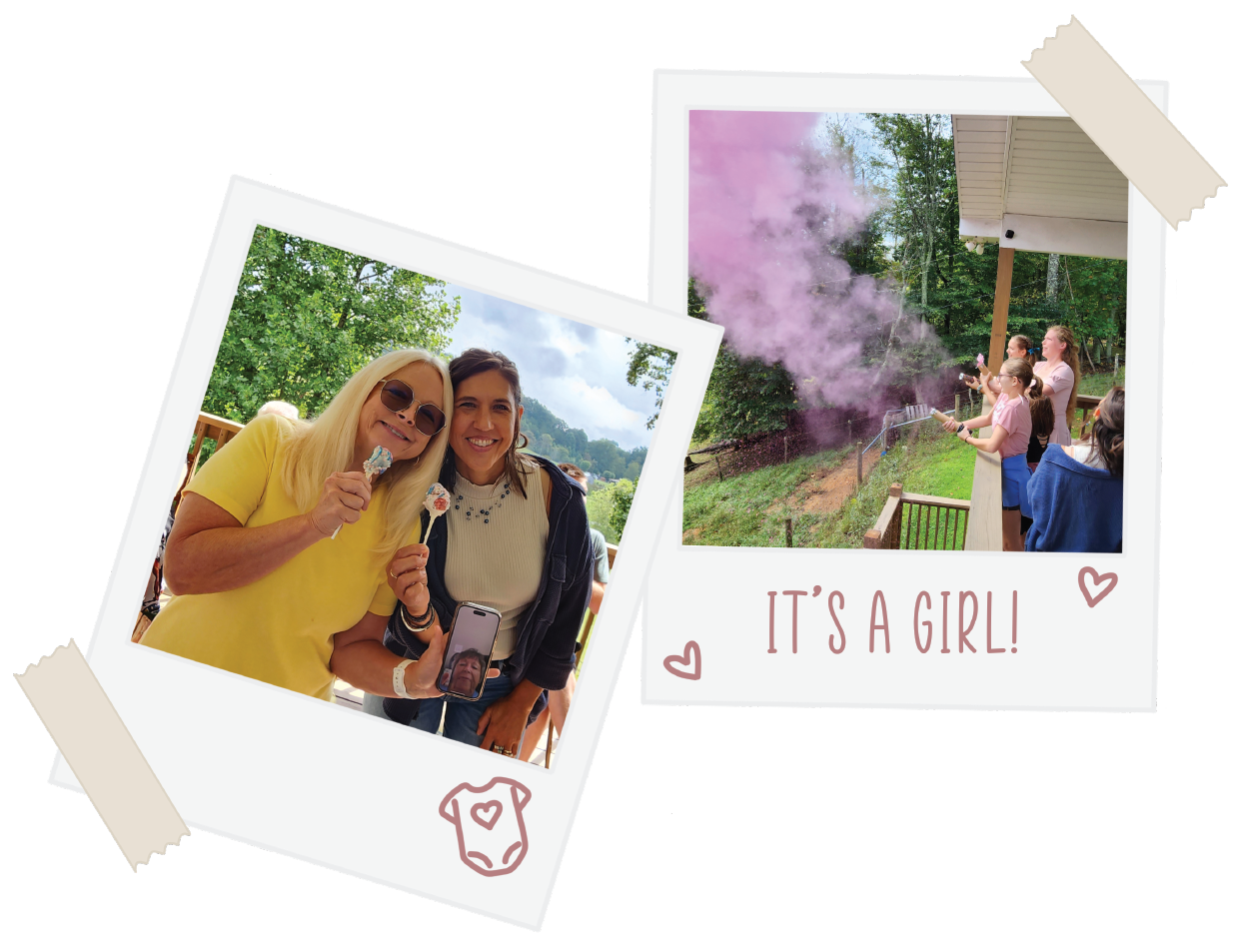 Of course, if you give a mouse a cookie, they will probably ask what you will name her!
It took almost six years of marriage for my husband and I to agree on names, so you can bet we had them ready when we found out. Rosenbalm is my maiden name, and my grandfather on my dad's side played basketball (this is going somewhere, I promise!). His nickname on the court was Rosey instead of Rosenbalm. The nickname name was passed down to both of his sons, and then to all of my brothers. So, after three generations of basketball-playing Rosenbalm boys, there came a tiny baby girl who boasted their name: Rosie. Her middle name is Wei, pronounced way, and it comes from a dear friend of ours from Taiwan.
We will welcome our newest Good Batch Mama family member around February 3rd of next year, and before we all know it, she'll go from toddling around the front room to creating meals in the back alongside her own Mama and the Mama.