Cookie Baking
COOKIE DAY: YOUR GUIDE TO A CHRISTMAS BAKING DAY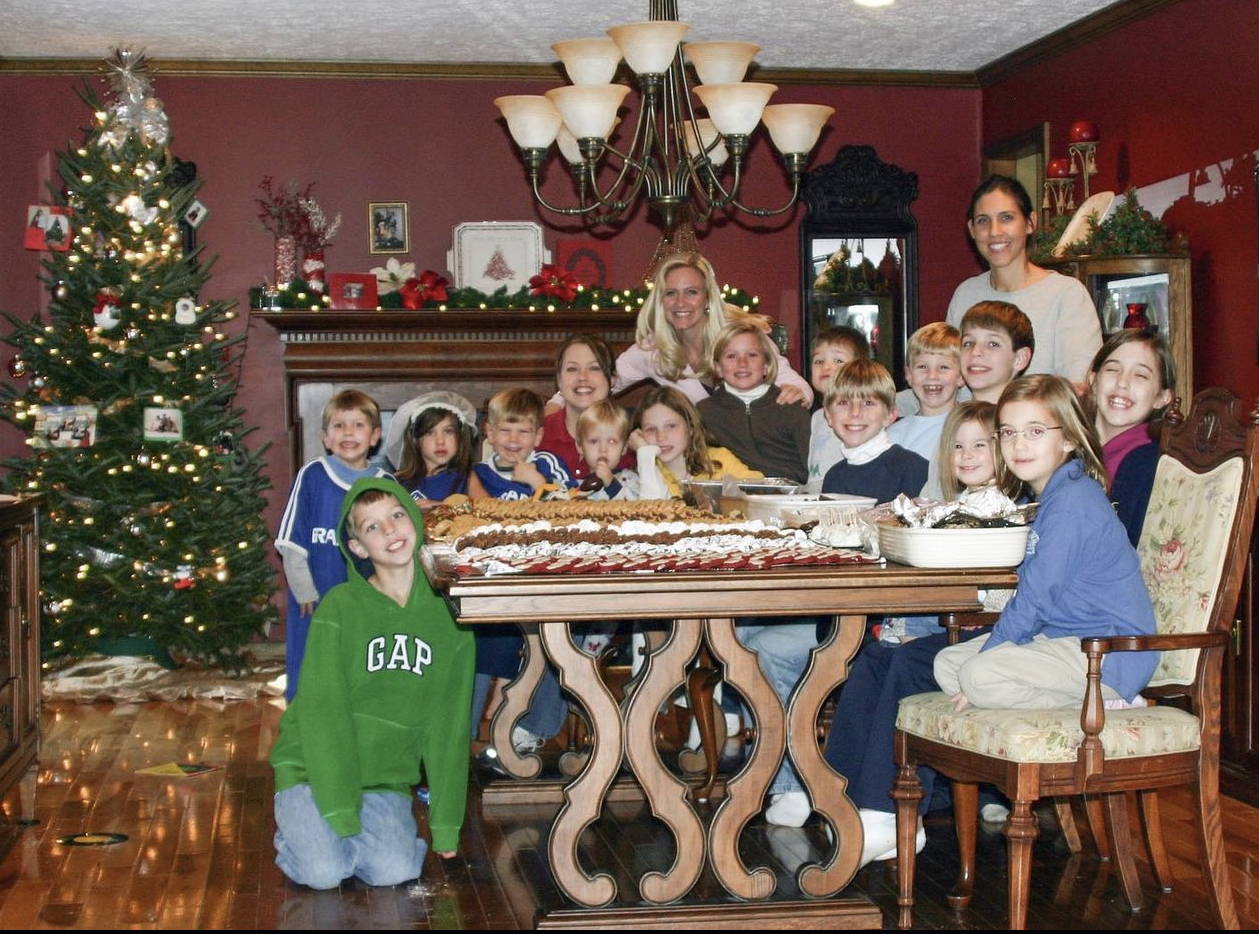 Long before Good Batch Mama made over 8,000 cookies at Christmas time, the Mama, her children, her friends and their children were making cookies. Even before the Tri-Cities was ordering cookies, we made lots and lots of cookies! This blog post is not only a reflection of those days, it is also full of instructions so you can do this with your family and friends.
We would all meet up and bake up to 1,500 cookies in one day in our home kitchen. What did we do with all those cookies? They gave them as Christmas gifts to friends, offices, teachers, coaches and anyone they thought would enjoy them. Everyone loves homemade cookies and it's a great way to spend the day with friends!
Below we have shared the step by step process that you can use to bake 100 or 1,000 cookies! Find a good day on the calendar when you have nothing else scheduled. Pick out your favorite cookie recipes. We have included a few of our favorites below! If you are baking with friends, decide ahead of time who is making what dough.
Make a list of people you want to give your goodies to.




Purchase containers or trays to fill. We recommend the Dollar Tree to start!

Make your store list for all the dough ingredients you

are making. Be sure to account for

recipes you want to double.

On the day BEFORE baking, make all your dough and store it in Ziploc bags or airtight

containers. This step is crucial to lessoning the mess the day of baking. With all your

dough done ahea

d of time, you can start baking immediately.

On the day of baking, cover your kitchen or dining room table with aluminum foil

–

yes it

takes a lot! This is important to have done first because as the cookies cool you will need

some place to put them. We

like to line them up in rows by type. This also makes for

easy counting so you know how many you have

–

minus the broken and ugly ones which,

of course, you simply must eat.

Start baking! Remember to start baking at the lowest temperature needed and work

up.

You don't want to start with the ones that bake at 400 degrees and go down as your oven

may be too hot.

Tip: although crunchy cookies are enjoyed by some, we always undercook by 1

-

3 minutes.

This gives you more time to distribute and enjoy the cookie

s before they go stale. The

best cook time for cookies are your eyes. Set lots of timers, but when it comes down to

it, recipes don't know your oven.

Once all the baking is done and the cookies lined up on the table, count them! You can

then start boxing

them up or filling trays. They will stay good overnight and you can give

them away starting the next day!

TIP: If you need to save them for a few days then place them in a container and add a slice

of bread to the container. It will keep the cookies so

ft

–

yes I promise it works!
Once your baking day is complete and your cookies are all boxed up, snuggle up under a blanket
with a Christmas movie. But, the final step in cookie day is not completed yet. It is customary to
eat only cookies for breakfast th
e day after cookie day. If you don't believe us, ask the GBM
kids...they know the drill!
We would love to see pictures of the cookies you bake this holiday season, large or small! Shoot
us an email with a picture for a chance to be featured on our Instagr
am story.
Happy Baking!