So you want to serve a salad?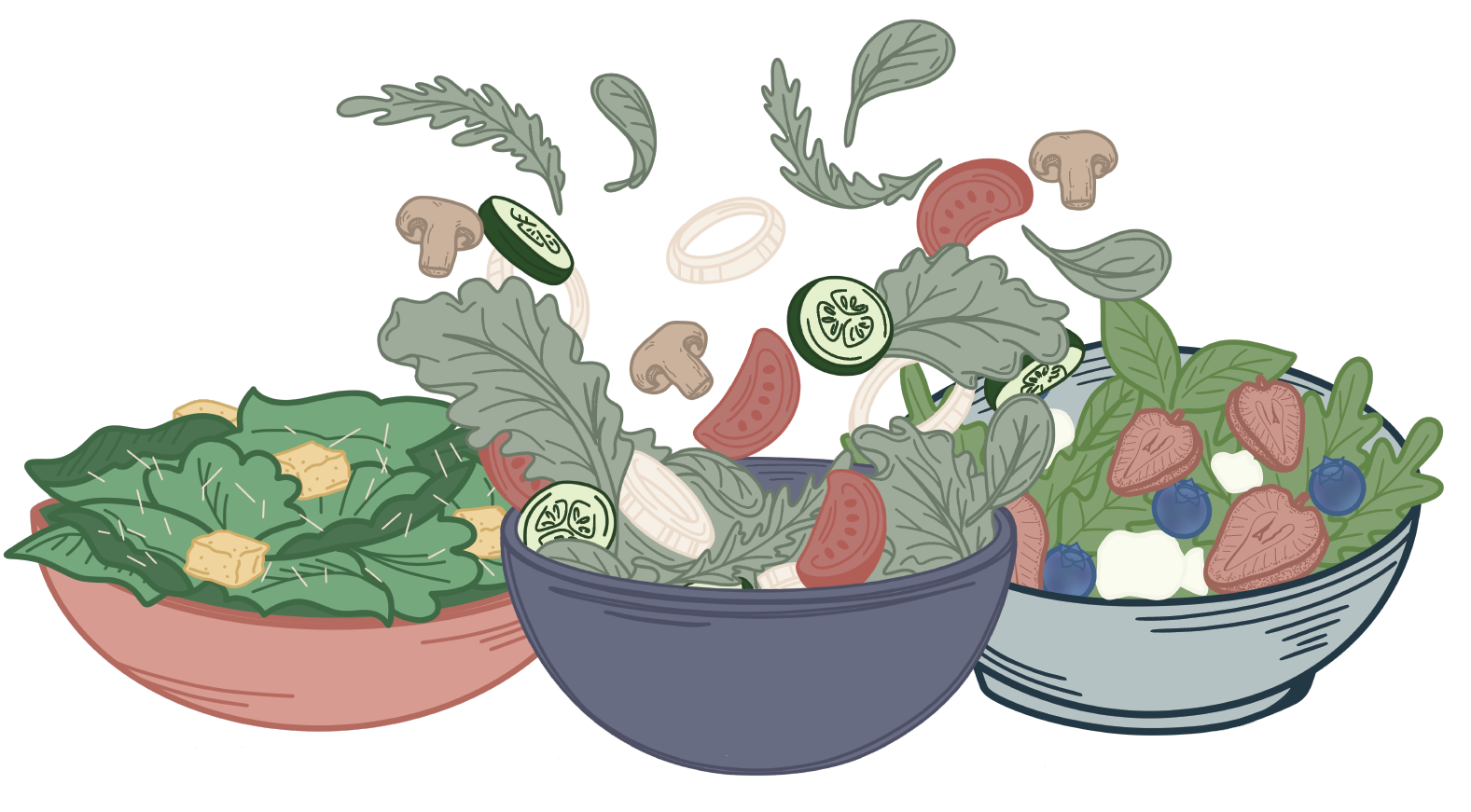 So you want to serve a salad?
A cool salad is a wonderful addition to almost any meal, especially as warmer weather rolls around. When it comes to choosing which is best, take a look at the other parts of your menu!
Savory chickens and potatoes are complimented nicely with a salad that incorporates fruit. We love to do a spinach base with strawberries and blueberries. Offer feta cheese crumbles and balsamic vinaigrette or a raspberry vinaigrette.
For pasta dishes, finish off the plate with a Caesar salad using Romain, shredded Parmesan cheese, Caesar dressing, and croutons.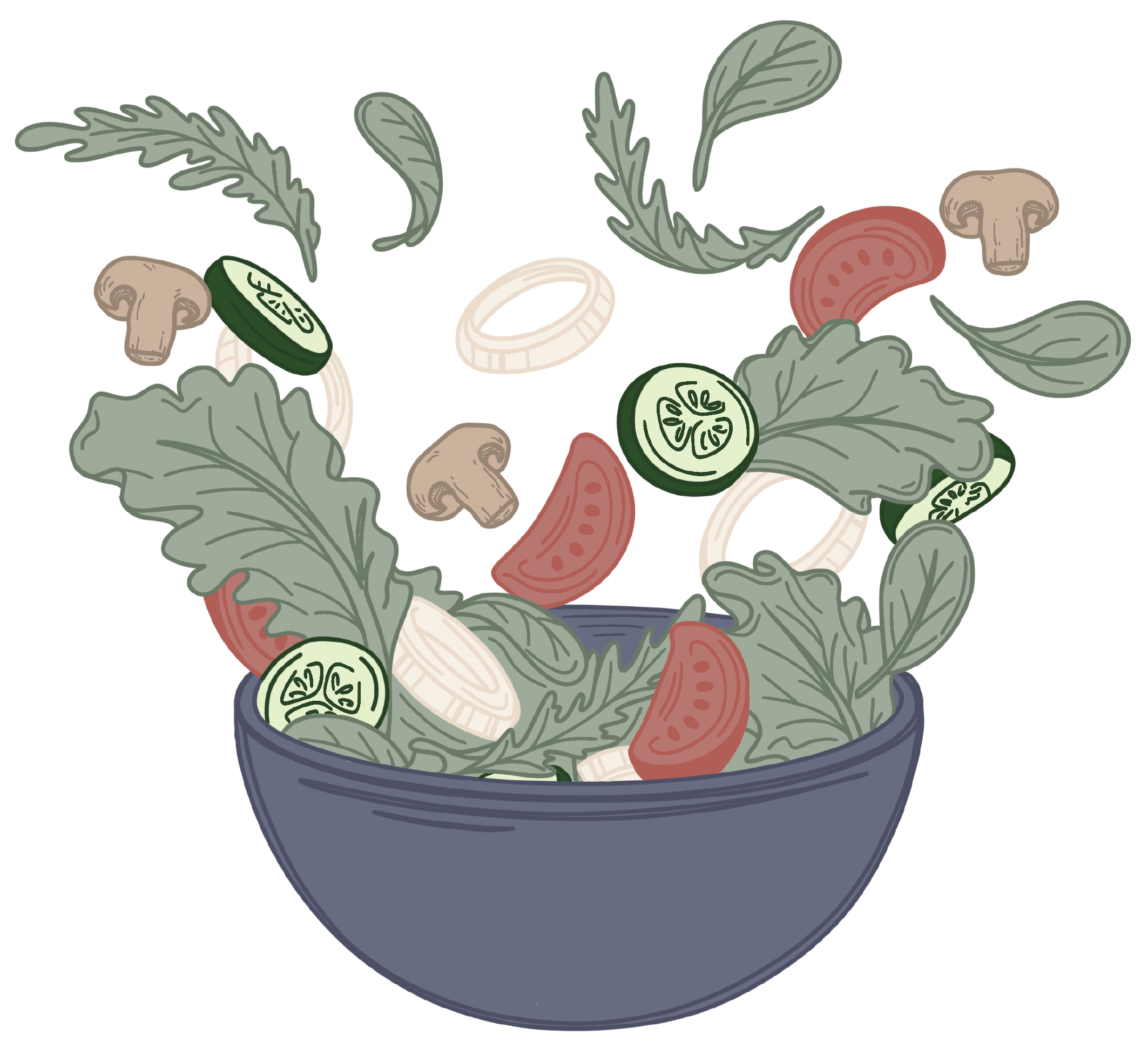 If you are looking for a heavier salad with a little less leafy green, opt for German potato salad, Caprese salad, or broccoli salad.
Finally, if you have a group of people who won't be impressed with your extra green spread, cut up seasonal fruit and present it on a platter to add sweet color to your spread.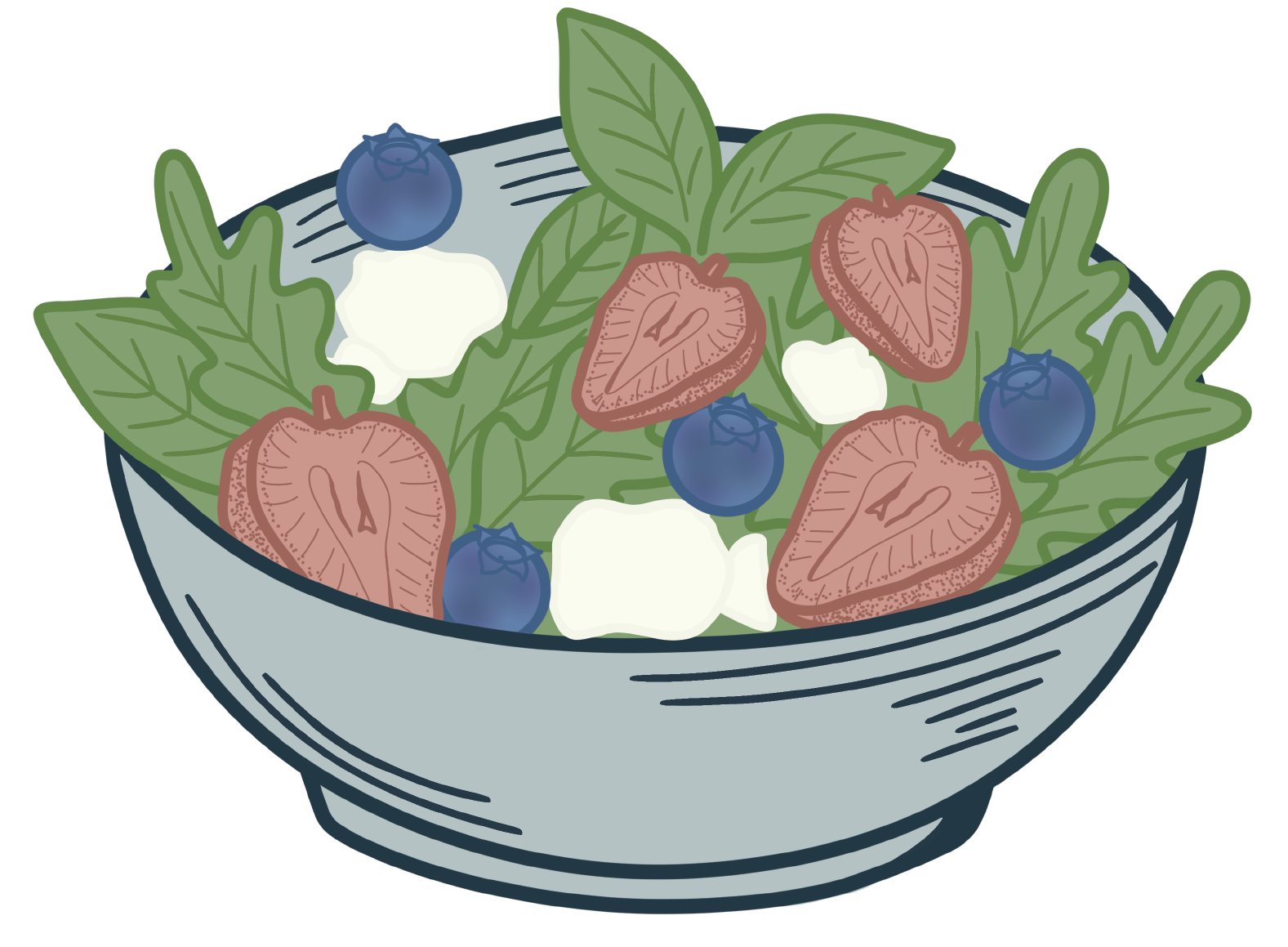 If you want to keep it classic with a typical "house" salad, offer it as a salad bar with unique toppings including chopped apples, cranberries, fresh cooked bacon, and fun cheese!

Greek salad with lots of olives, feta, cucumber, tomato, and chickpeas is a fun twist on the usual salad offerings. We recommend mixing up a Greek dressing or purchasing on from the grocery to top it. You can't go wrong with sea salt and pepper with your favorite olive oil and vinegar.