5 Easy Kitchen Tips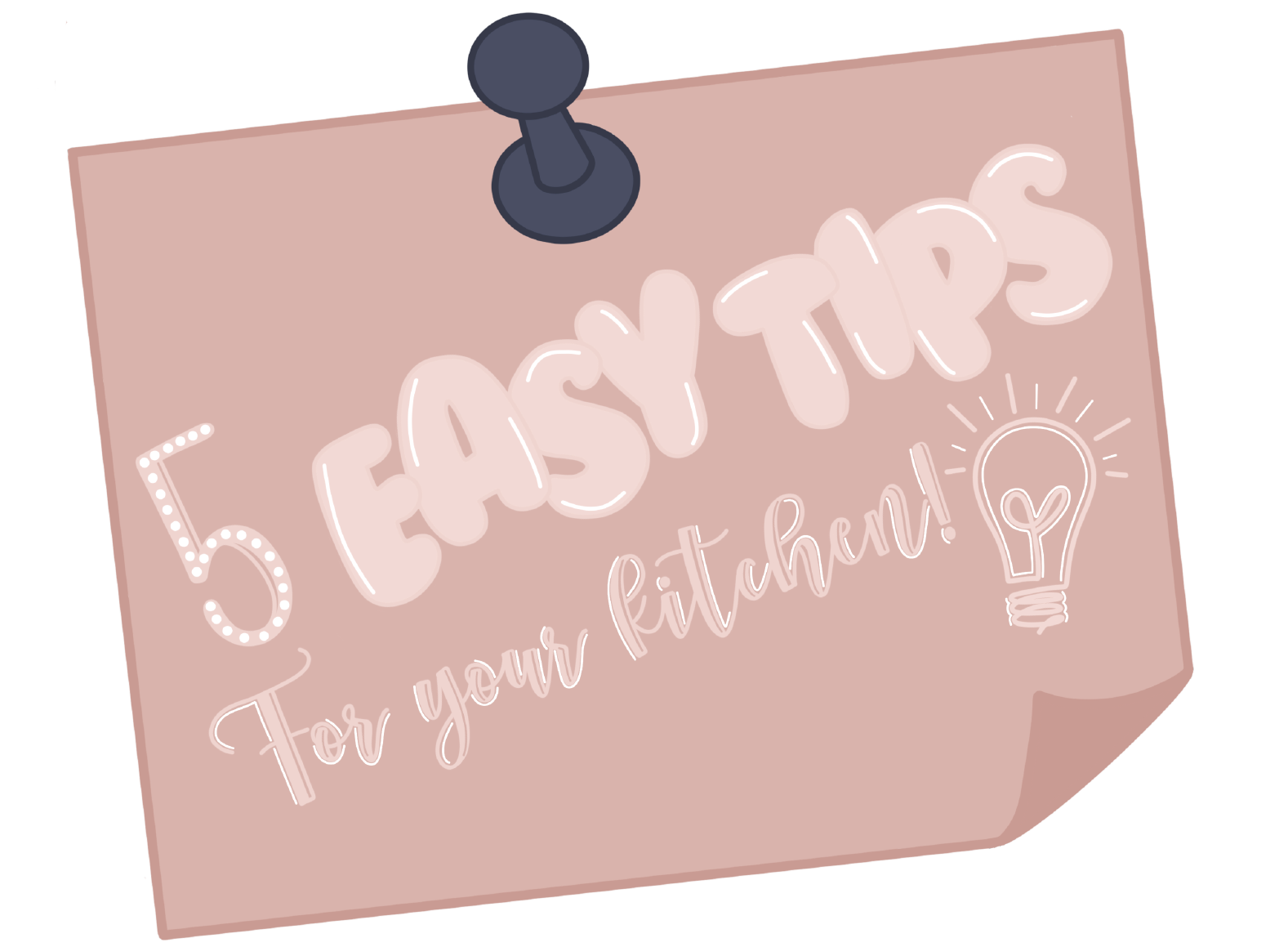 August marks the beginning of a new season for so many of us! Chances are, you are trying to reset areas of your home and life as you transition from lazy summer days to busy fall schedules.
Having a long to-do list each evening is difficult after an early morning and a long day. This post outlines five easy tips to alleviate some weekday stress that can come this time of year. Each family has different schedules and preferences, so take these ideas and adapt them to fit into the framework of your own home!
5 Tips to a Less Stressed Kitchen
1. Pre-cook Breakfast Protein: On Saturday or Sunday, or whenever you have the kitchen up and running or the air fryer out, pre-cook several different types of breakfast meat. Think a pound of bacon, a pack of sausage links, and an order of GBM sausage balls. Once they are cooked, refrigerate and reheat it in the microwave as you run out the door during the week!

2. Empty the Fridge of Leftovers and Produce: On Sunday afternoon, open your fridge and organize what's edible and what's trash, then make a plan for the food you can still eat. Pack it all up and label it for lunches the next day or serve it for dinner that night. Having a set day to do this will eliminate waste and help you plan for what you need next.
3. Find Shortcuts that Work: There's nothing wrong with cheating when it comes to feeding your family! There are some options at the grocery store that can save a lot of time and effort. Find the ones that work for your family, and keep them handy! We love to keep Bob Evans mashed potatoes on hand for an easy dinner side, and nothing makes lunch packing easier than Uncrustables.
4. Thaw Good Batch Mama Meals: On Sunday evening, once you have a vague idea of your schedule for the week, pull out the GBM meals you will use in the next 3-4 days and allow them to thaw under refrigeration. This will significantly cut down the cooking time on some of them and even make a few microwave friendly. Just be sure to read the directions first, as a few meals shouldn't be thawed.
5. Place your Good Batch Mama Order: Once you have set out your meals for the week, assess what's left in your freezer, and then place your Good Batch Mama order. Even though ordering closes on Monday at midnight, placing it on Sunday before the week begins gives you a cushion in case you forget!
As this new season begins, we are excited to be a part of your weekly routine. Whether it's visiting your front door with meals on Fridays or offering a few tips on our blog, we are happy to be a part of your meal prep, planning, and lives!