Baked Potato Soup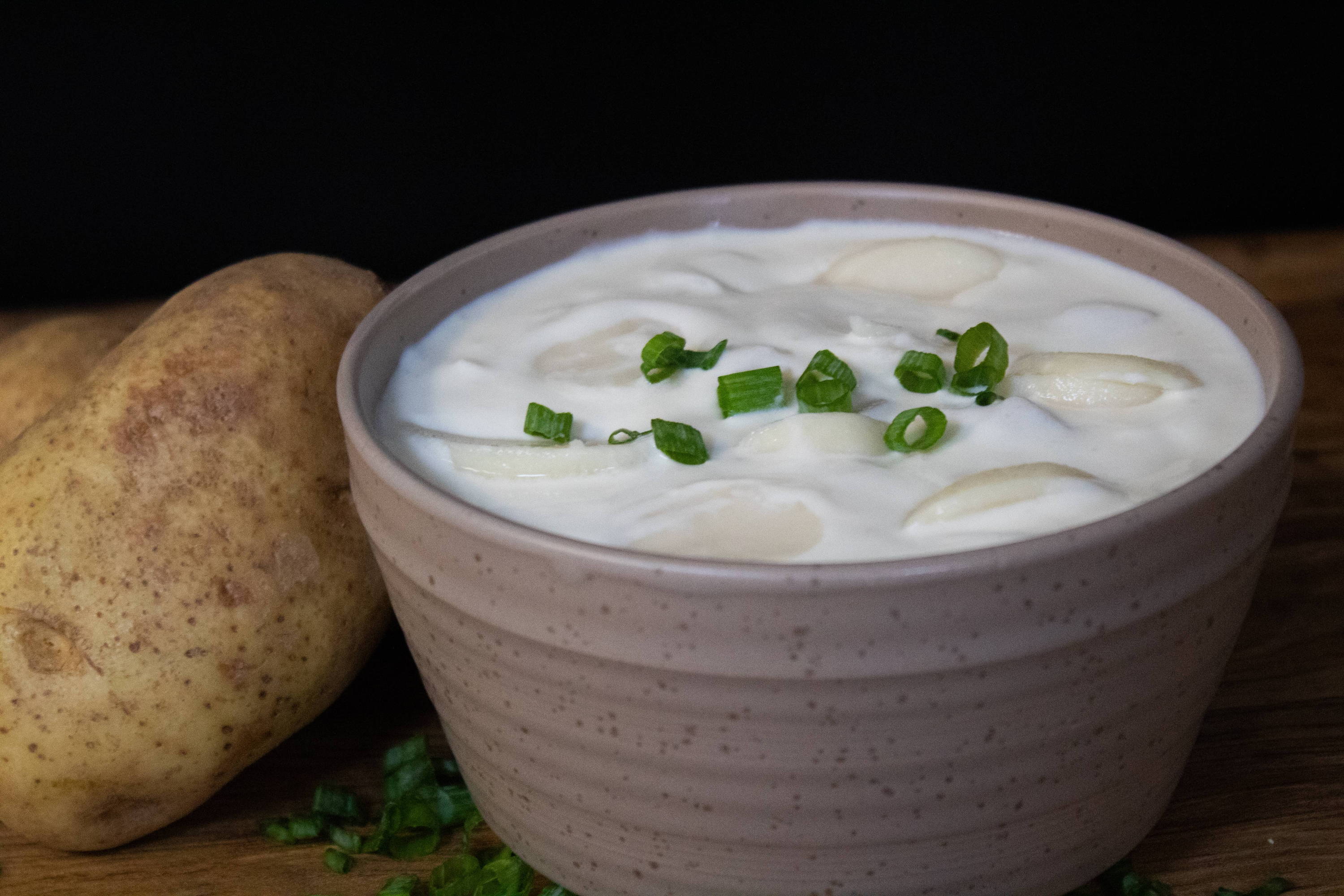 There used to be a hole in the wall restaurant in Abingdon called Allison's. It was on the side of the

highway and painted a satisfying shade of forest green. Allison's may not be there anymore, but their
baked potato soup is still enjoyed by our family every year. It is hands down the easier potato soup you
will ever make, but don't be fooled, it is absolutely amazing. Grab four ingredients to get the soup going,
then set out your favorite potato soup toppings and you'll be set to enjoy a quiet meal with
your family or host the whole neighborhood!
2 cans Cream of Potato Soup
4 C. Heavy Whipping Cream
(2) 15oz. cans Sliced Potatoes
1 C. Milk (any percent will do)
Toppings
Pre-heat oven to 350 degrees.




Mix soup cans, sliced potatoes, and milk in a large oven proof dish.



Bake uncovered for 50-55 minutes, until soup is bubbling and slightly browned on top.
Remove from oven and serve in individual bowls with toppings
Yields 6-8 servings.