Chicken Salad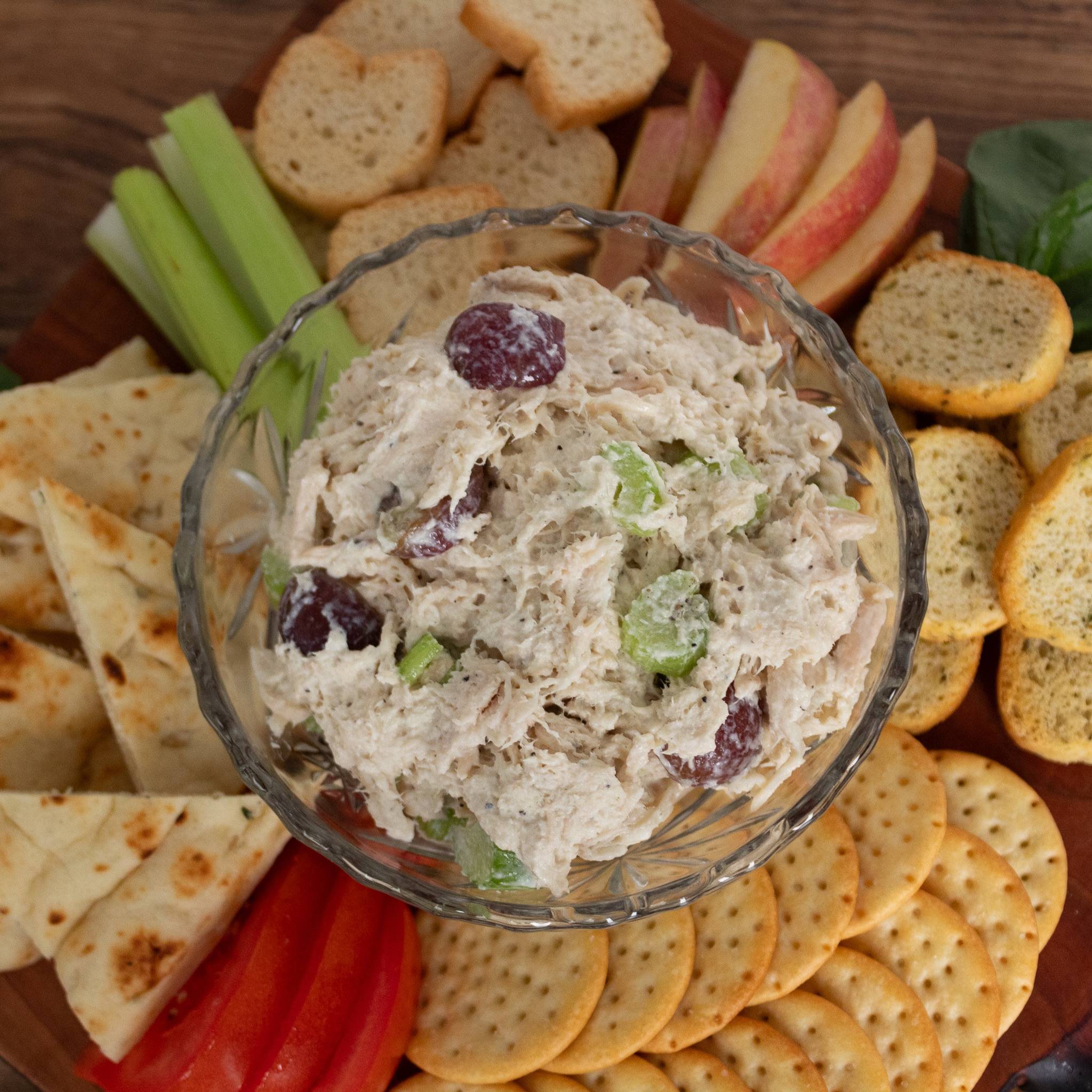 What do you get when you combine the crisp crunch of celery, the sweet juice of red grapes, and the one-of-a-kind flavor that only Good Batch Mama Chicken Salad offers? An outrageously easy and delicious lunch! But this is just the beginning of our chicken salad. Let's dive into the history of our chicken salad and then talk about how you can further customize it at home and some creative ways to serve it!

When Elizabeth lived in South Carolina, one of her neighbors, Cindy, shared a recipe for chicken salad. It became a staple in her husband's lunch, and they never grew tired of it. Years later, after moving to Tennessee, Cindy's chicken salad was still being requested. About three years into Good Batch Mama's official existence, we launched our very first cold salad. And you guessed it- it was this very chicken salad recipe! Chicken salad orders are a steady, consistent, and predictable line item each week in the kitchen, so we thought it would be handy to offer some of our favorite ways to serve it, plus some fun things you can add in to customize your order at home!
When you receive your chicken salad order, it was made fresh Thursday afternoon with chicken, mayonnaise, seasoning, grapes, and celery. As it stands, it is absolutely delicious! However, based on your tastes and preferences, you can add a multitude of things to it to make it even better. It's time to get creative!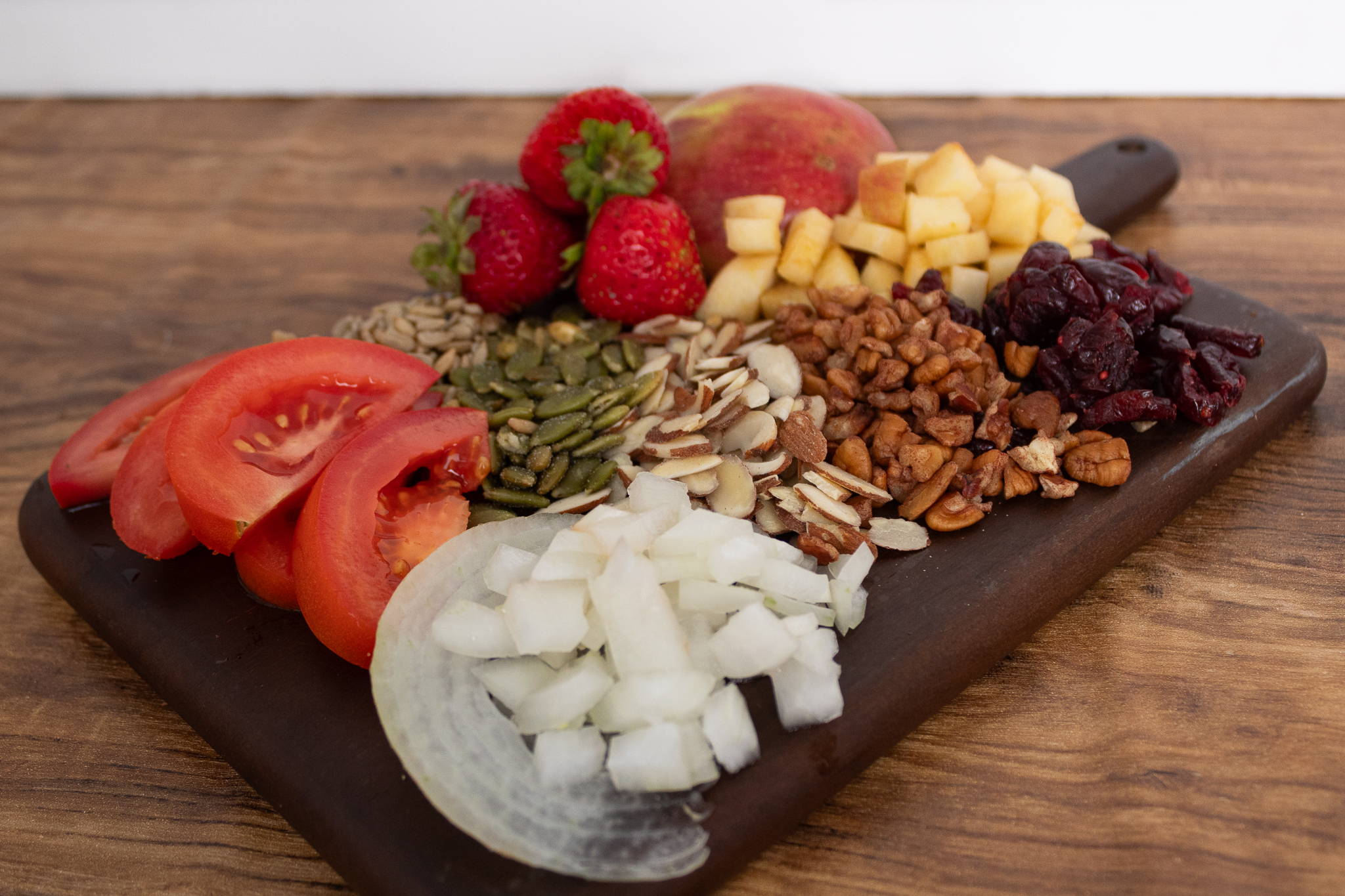 Nuts and Seeds
Sliced Almonds
Sunflower Seeds
Roasted Pumpkin Seeds
Walnuts
Pecans
Cashews

Fruit and Veggies
Sliced or Diced Tomatoes
Chopped Apples
Diced Red or White Onions
Green Onions
Avocado
Other
Craisins
Fresh Parsley Garnish
Pickle Slices
Now that you have decided what to add to your Chicken Salad let's talk about how to serve it!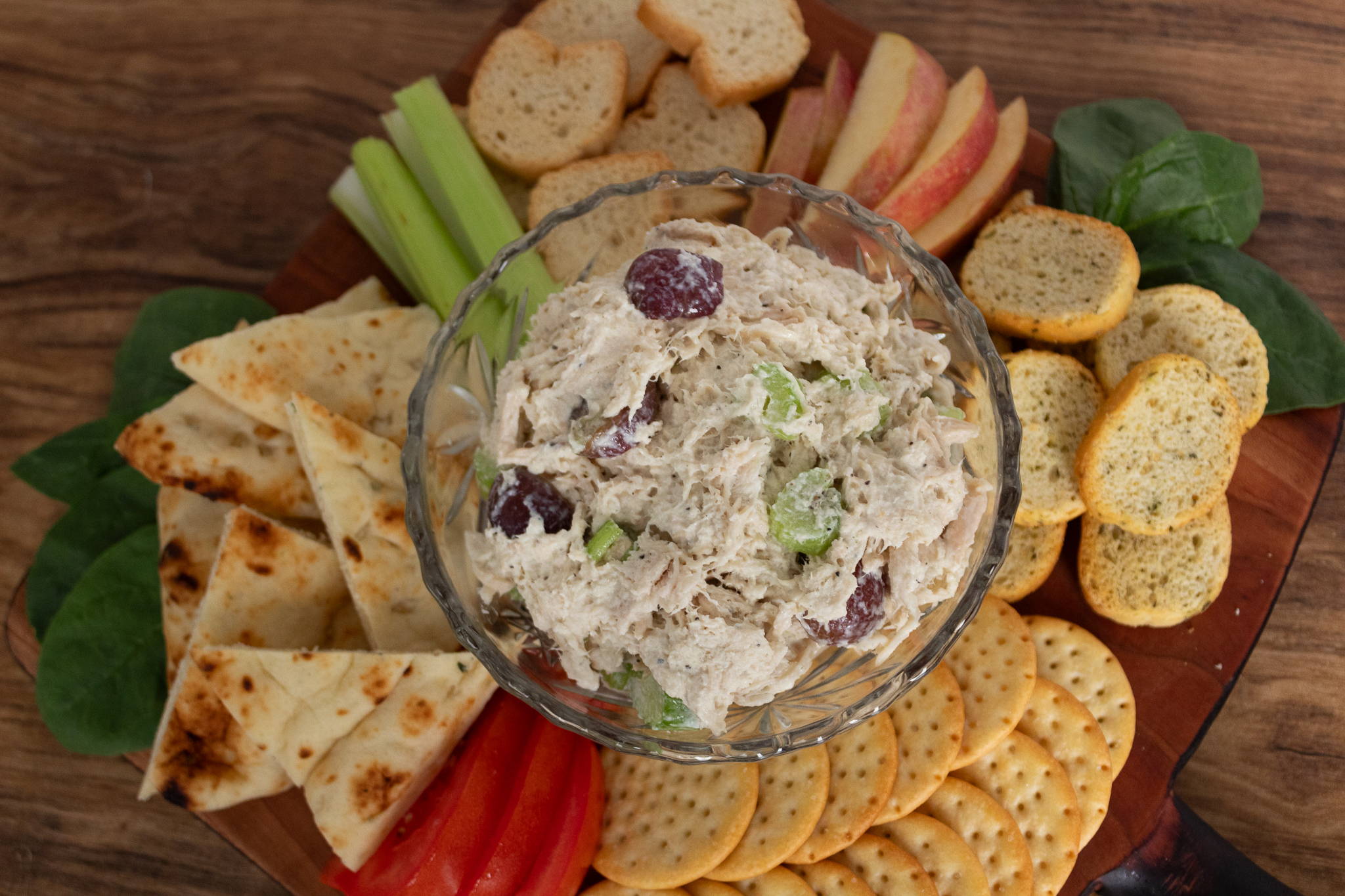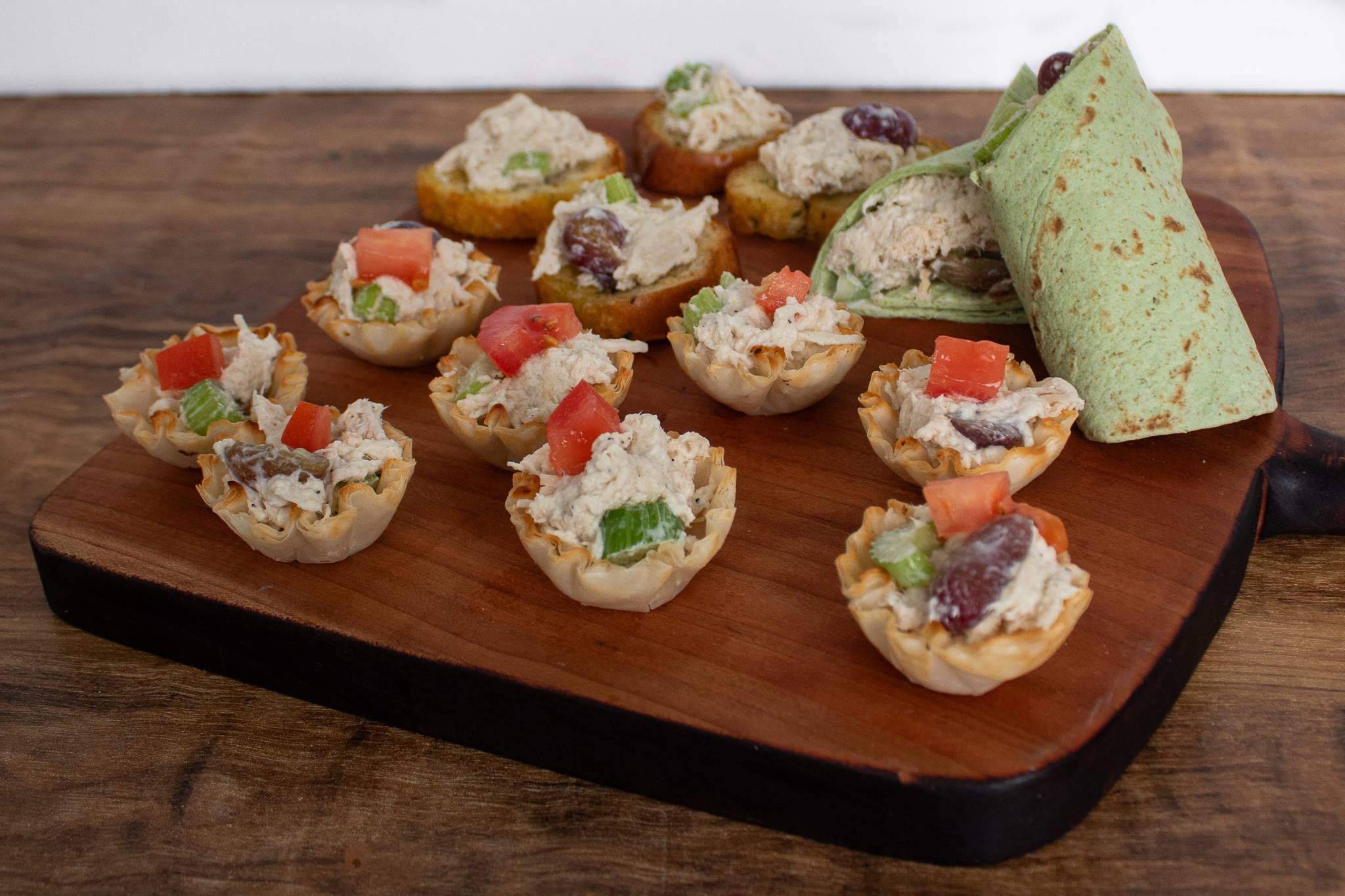 Traditional Sandwich Style:
Mini Croissants(Sam's has a great option here!)
Fancy Loaf Bread- Almost all grocery stores boast a bakery section with tons of great sourdough, Italian, or herbed loaves of bread. If you want to blow it out of the water, use a homemade loaf!
Good ole sandwich bread- don't fix it if it isn't broken! Take your disposable container of chicken salad to the office along with a loaf of bread, and you will be set for a few days! Pepperidge Farm offers great 9-grain or seeded varieties that taste great.
Tortilla-style wraps- Stroll through the tortilla section, and you will discover sun-dried tomato, spinach, keto, multigrain, and traditional tortillas. All would make great options!
Pita Pockets- these Mediterranean delights are super convenient and perfect for chicken salad.
Naan- Although similar to pita, this slight variation is another excellent way to serve it. Sam's has naan dippers that are perfect, but triangular cuts of the grocery store offering work great, too.
Mini Philo cups- These are available in the frozen pastry section at the grocery store, and we love using them for chicken salad. Just be sure to build them just prior to serving so they don't go soft.

Small toasts or crostini- Ingles has a mini toast in their bakery that we have been known to incorporate, but any small cut of bread or crostini served next to a bowl of chicken salad will be a fun way to present.
Crackers- Don't knock the classics; chicken salad and crackers hit the spot. We love this brand, particularly the rosemary and olive oil flavor.