Chocolate Gravy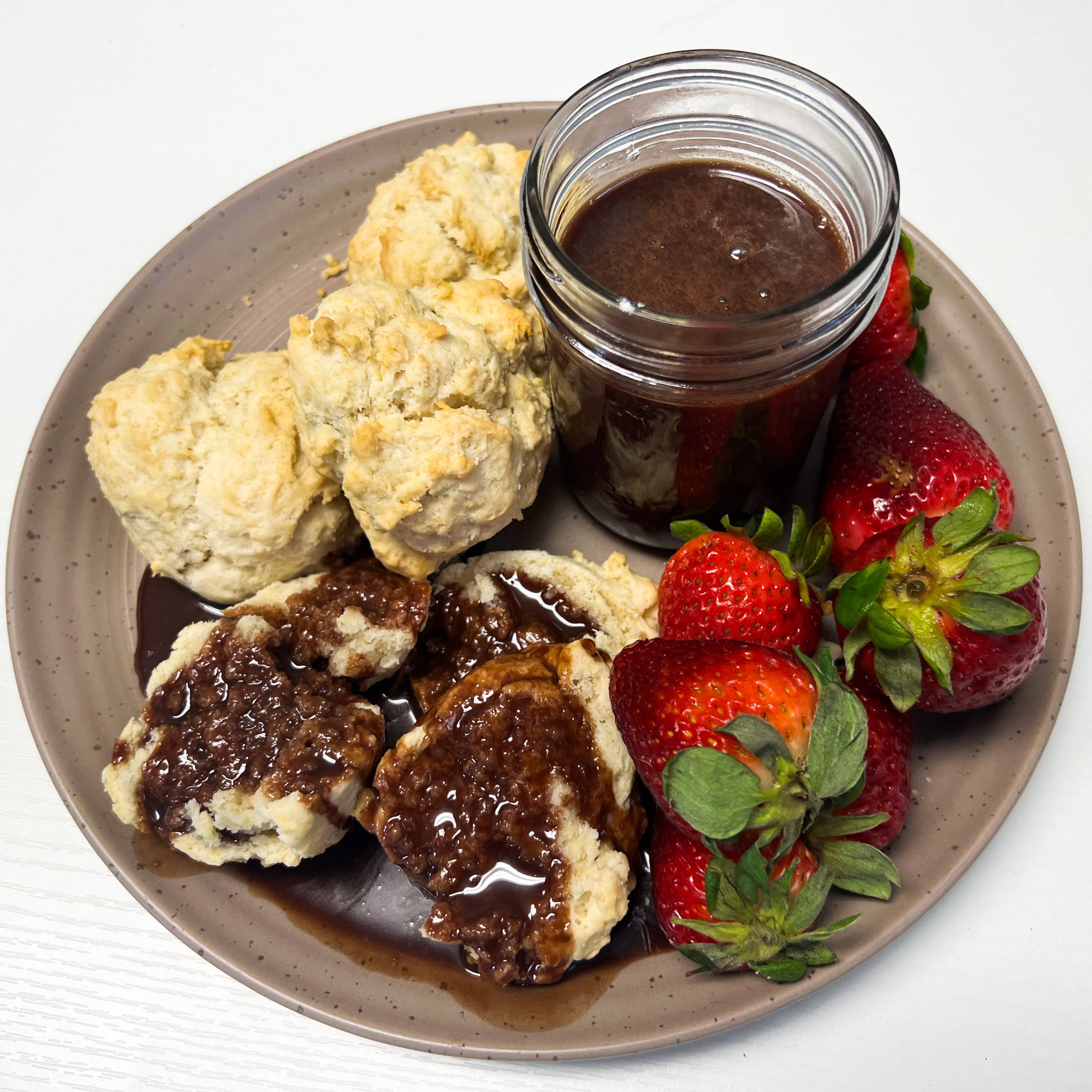 The Breakfast of Champions may begin with bacon and eggs, but the Breakfast of Joyful Souls starts with biscuits and chocolate gravy.
The assignment is simple. Begin with biscuits- frozen Pillsbury is the MVP if you don't want to flour your kitchen. Add a southern amount of butter inside the biscuits while they are piping hot, and smother it with warm chocolate gravy.
Technically, this gravy is more like a thick syrup, but we grew up hearing it called gravy, so gravy it shall remain.
This straightforward recipe only requires four ingredients you likely already have. As with any gravy, be sure you have a whisk ready to stir it as it thickens.
4 Tablespoons cocoa
4 Tablespoons of all-purpose flour
2 cups of sugar
1 cup of milk
Optional: 1 teaspoon of vanilla
In a small pot, not on heat yet, whisk cocoa, flour, and sugar until combined.
Add milk and whisk until smooth. Do not add vanilla yet.
Put chocolate mixture on medium heat and bring to a boil, stirring almost continuously
Allow to boil for 2 minutes and then remove from heat.
Optional vanilla: Adding the vanilla makes a sweeter gravy. If opting to include this, stir it in after gravy has thickened and been removed from heat.
Allow to cool slightly and serve over hot buttered biscuits.