Christmas Tree Tradition
TRANSFORMINF AN OUTING TO A TRADITION TO A LEGACY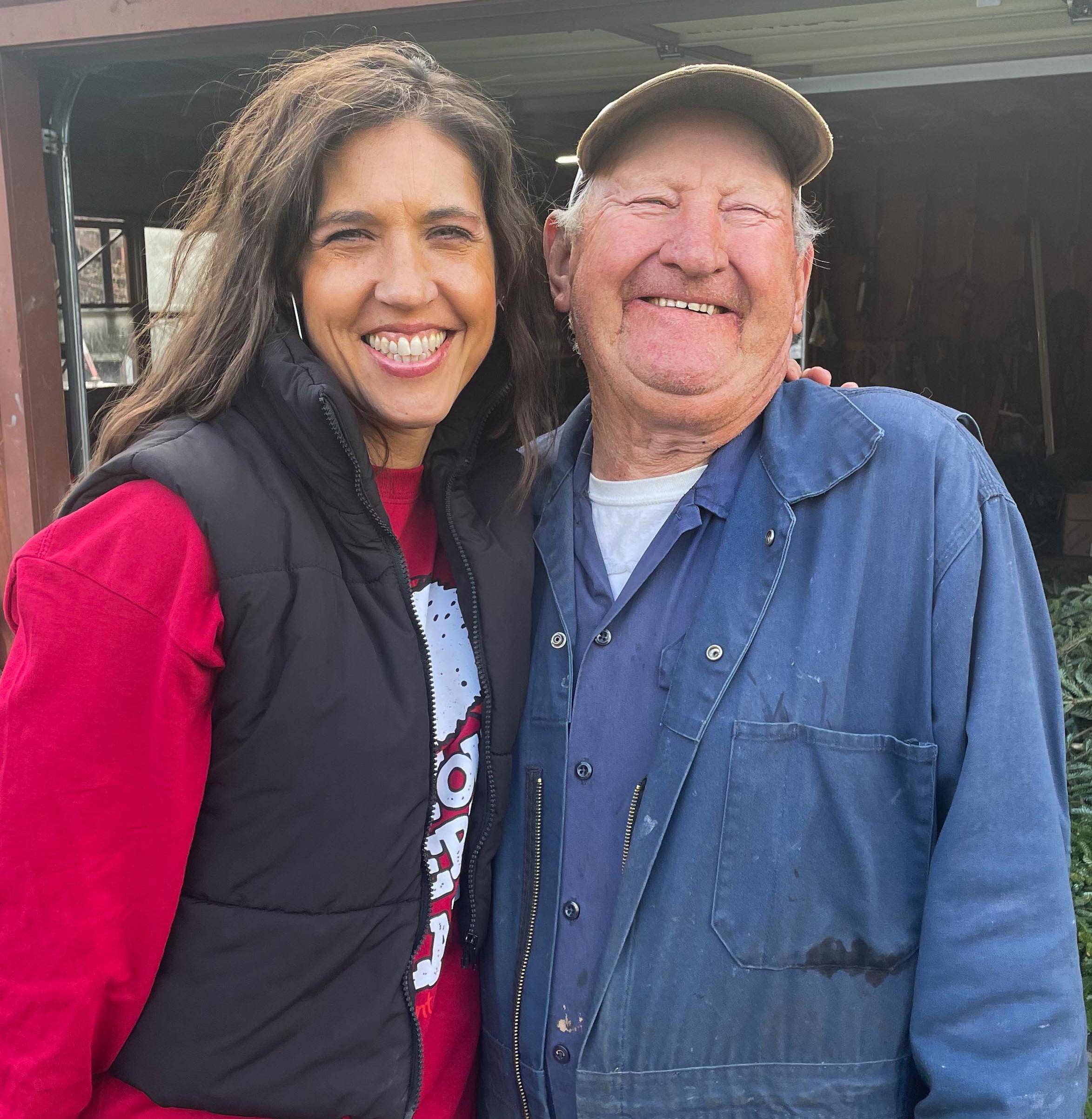 Christmas traditions can mean so many things to different families–family traditions, gifting traditions, food traditions, or silly traditions! The thing that gives them common ground is that they all start with something so simple. Such is this story of our Christmas tree tradition. When my children were young, someone told me about a great place to pick out a Christmas tree–you know the ones you pick out in a lot – still in the ground – the ones that must be removed with a chainsaw and bundled to be placed in the bed of a truck or strapped to the top of a car. That place was Eddie Blevins' home on White Top Mountain. Armed with a suburban and three smalls (Noah, Adam, and Anna Catherine) we made that first journey up the mountain. Past the tall trees and winding roads, Eddie Blevins and his Christmas tree soon appeared on the right. Immediately my family fell in love with this quaint farm and the man who ran it with his grandchildren. That year and every year after we made our way up to White Top – sometimes in the snow, sometimes in the rain and then this week in the 50 - degree sunshine.

Now, after 22 years, two more children, and three grandchildren, the joy of visiting Eddie every year has certainly become a tradition. This tradition is now one that grown children insist upon and grandchildren look forward to. Since we buy 3-8 trees every year our total tree counted decorated from Mr. Blevins approaching 100 – including the infamous "Christmas palm tree".
The thing about traditions is, we often don't see them coming. No one expected 22 years ago was that a friendship fostered only once a year would grow to something that we all look forward to. Eddie Blevins and his wonderful tree farm have become an integral part of our family's holiday tradition. His has a calendar ready for us each year, just as our family picture has a place on his fridge. Eddie has given us a legacy of a family tradition that started with a simple family outing.
Take time during this busy season to reflect on what simple things have become traditions for you and your family!