No Bake Cookies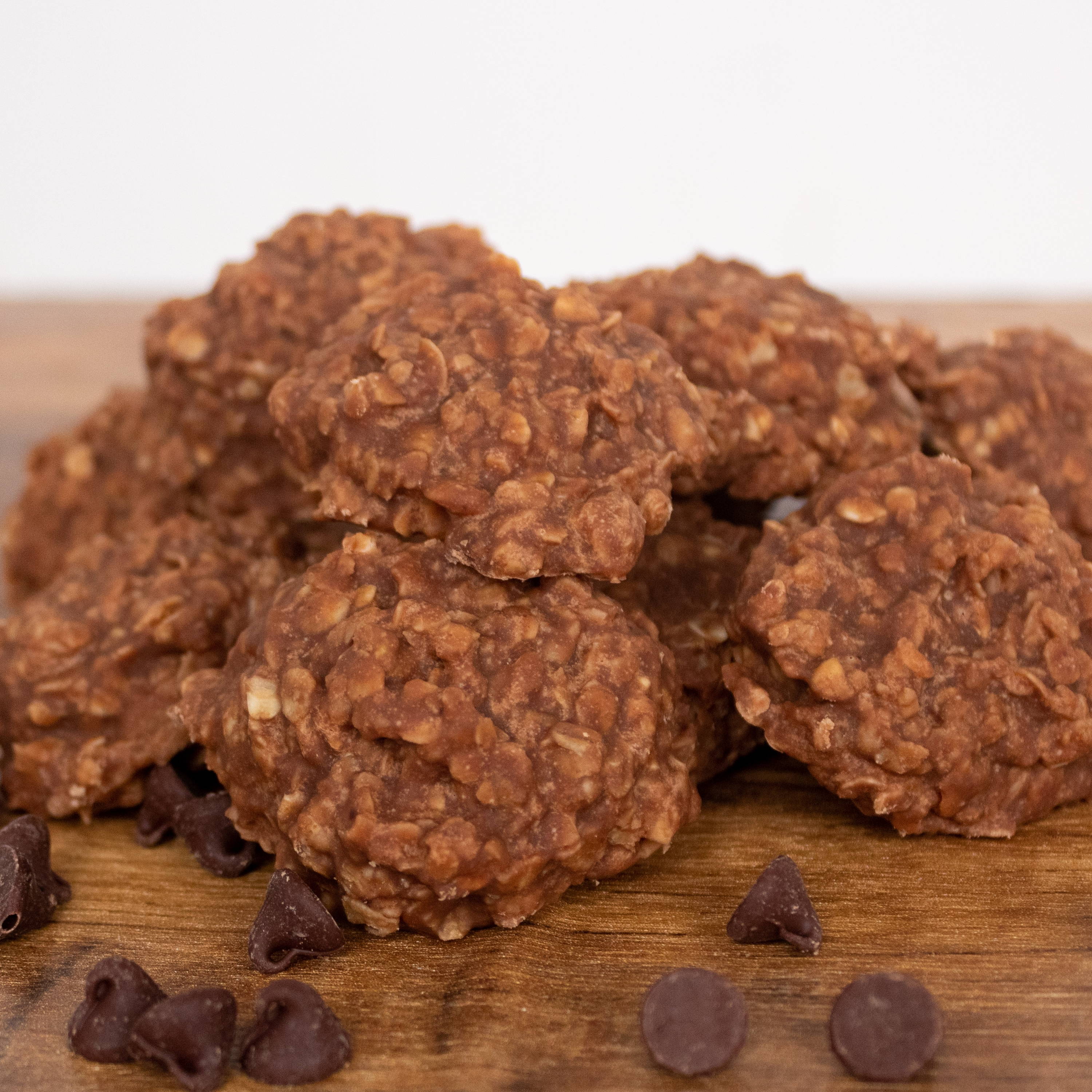 This dessert is a childhood favorite and a stable around our house: no-bake cookies. With a great take on a favorite combination - chocolate and peanut butter, these delicious cookies are easy to break in half to share with a friend or family member, but honestly, we don't blame you if you have a hard time letting the other half go.
2C. Sugar
1/4C. Cocoa
1/2C. Milk
1 Stick Margarine
1tsp Vanilla
1 Pinch Salt
1/2C. Peanut Butter
3C. Quick Cooking Oatmeal
Using a pan on stovetop, mix in pan sugar, cocoa, milk, and butter.
Put on medium heat, and cook until it starts to boil.
Let mixture boil slow for 2-3 minutes or cookies will not set up!
Remove from heat and cool for one minute.
Add vanilla, salt, peanut butter, and oatmeal, and stir well.
Using a spoon, drop batter on wax paper until set.