Plan Your Thanksgiving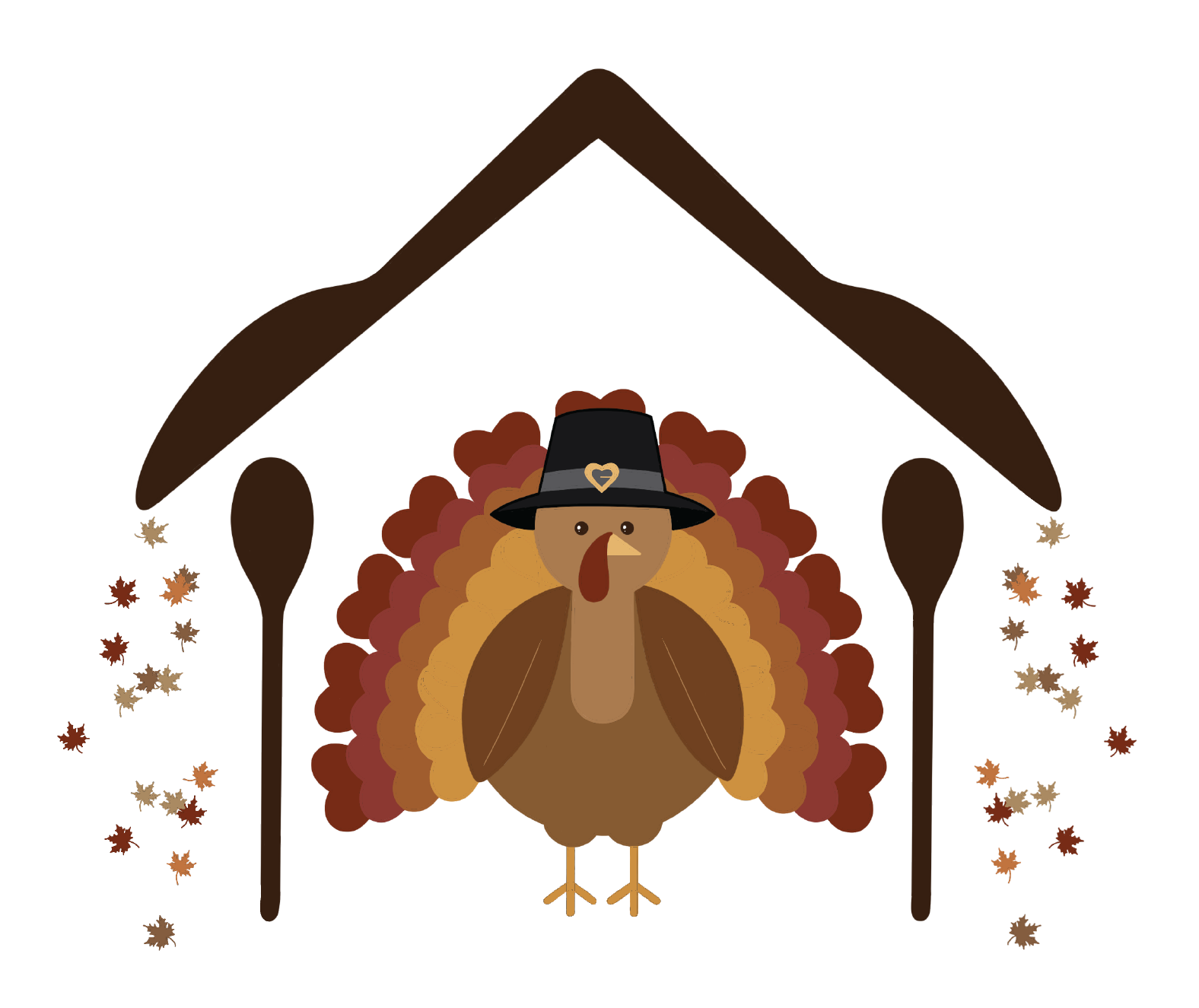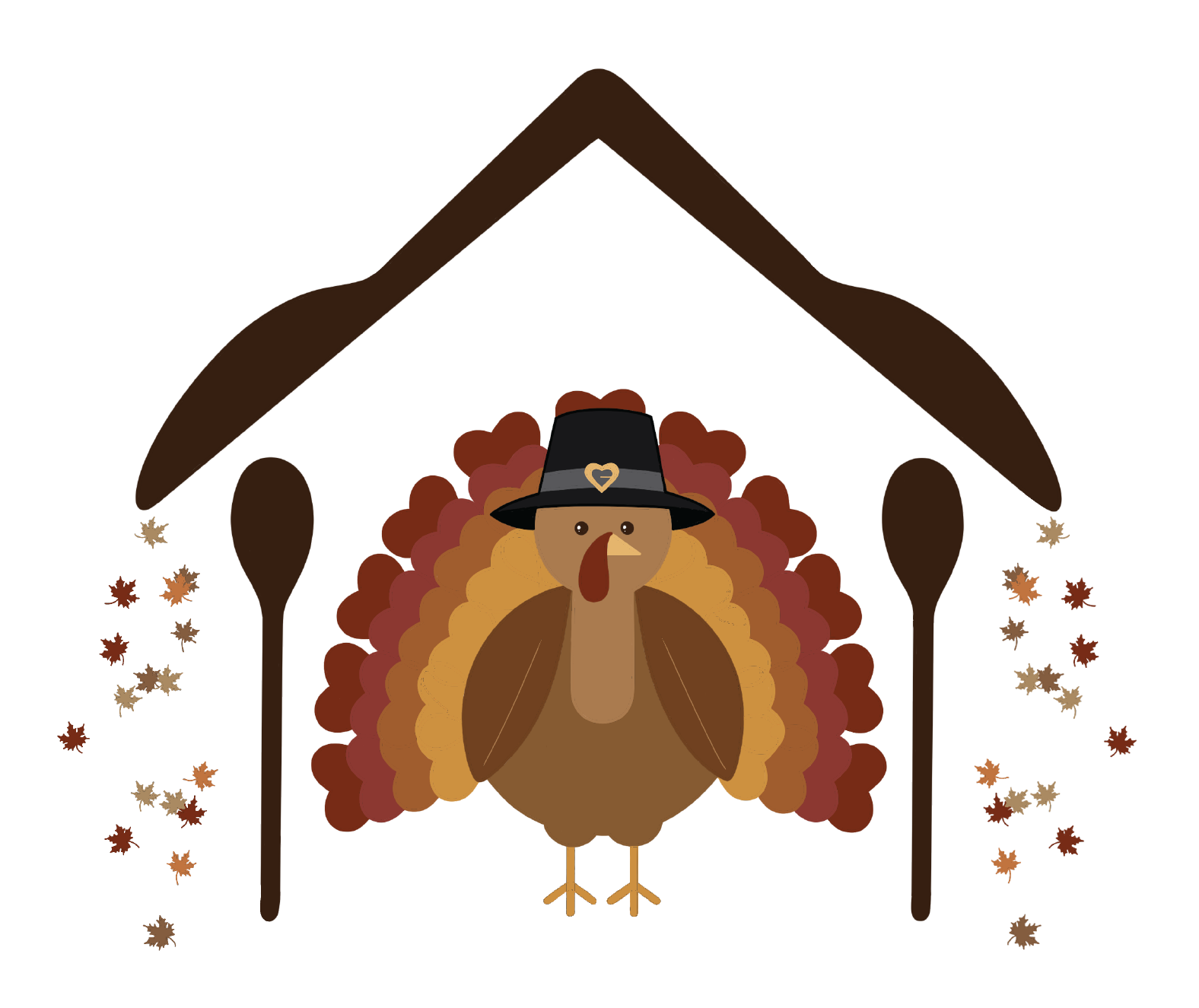 The uptick in orders this week confirmed what we already knew: the holiday food buzz is already creeping in! There is something about the tenderness of this season that demands comfort food and home-cooked meals. Nothing beats the warm glow of the dining room light cutting into the cool and windy November and December nights as you gather around the table to socialize and eat. Around the holidays, Southern hospitality lends itself to large, yummy meals and lots of guests asking, "What can I bring?" Whether you are hosting or paying a visit to dear friends and family, it's always best to put your best casserole forward!
Planning out holiday menus can be a lot of fun! Each year, we have received inquiries in early November about what will be available during certain weeks around the holidays. This year, for the first time, we are releasing the entire menu for November and December! This blog post will contain all items for all four order cycles in November. At the end of November, we will post all four menus for December!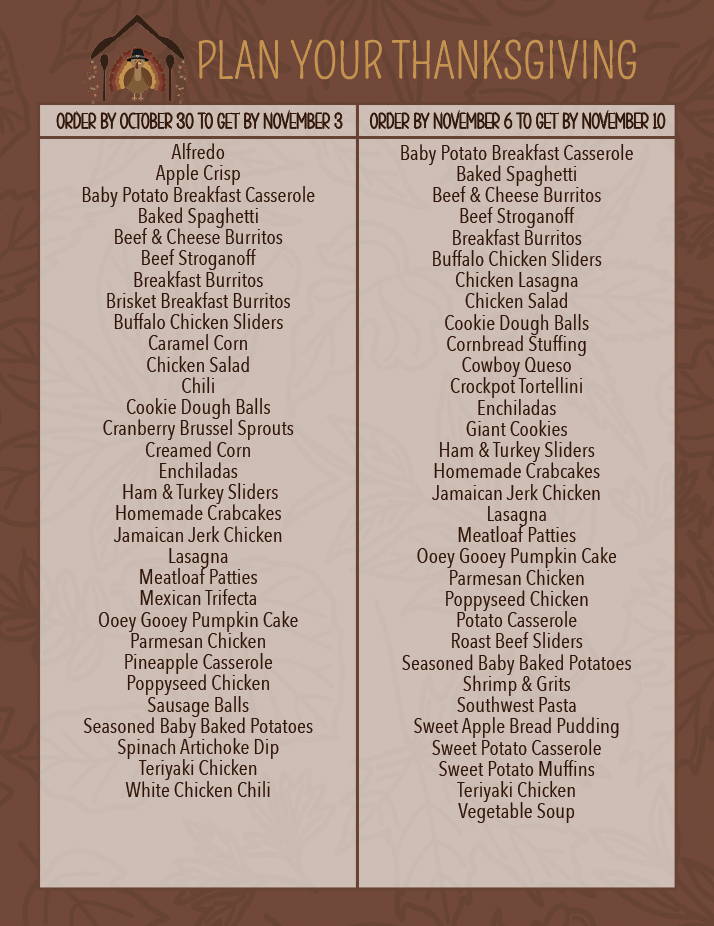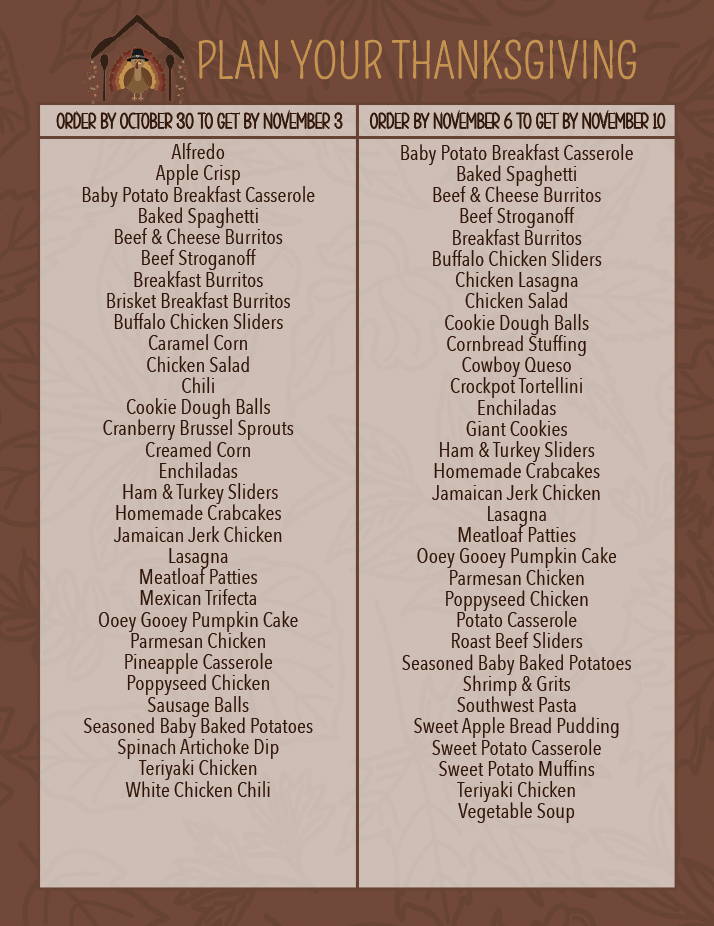 You will still place your order through our standard website process for delivery each Friday; this will only be a printable paper meant to allow you to plan ahead and know what to get each week! Additionally, while we are happy to announce our planned menus, we won't be able to fill special requests from past or future menus, so make sure you get those orders in on schedule!

The posted menus are subject to change without notice, but we will do our best to only make changes if necessary.




We have also attached a calendar that outlines any delivery schedule changes around Thanksgiving.
We hope this will help as you plan out all your gatherings during this cozy holiday season! Please feel free to reach out to us at any time with specific questions.