Easy Caprese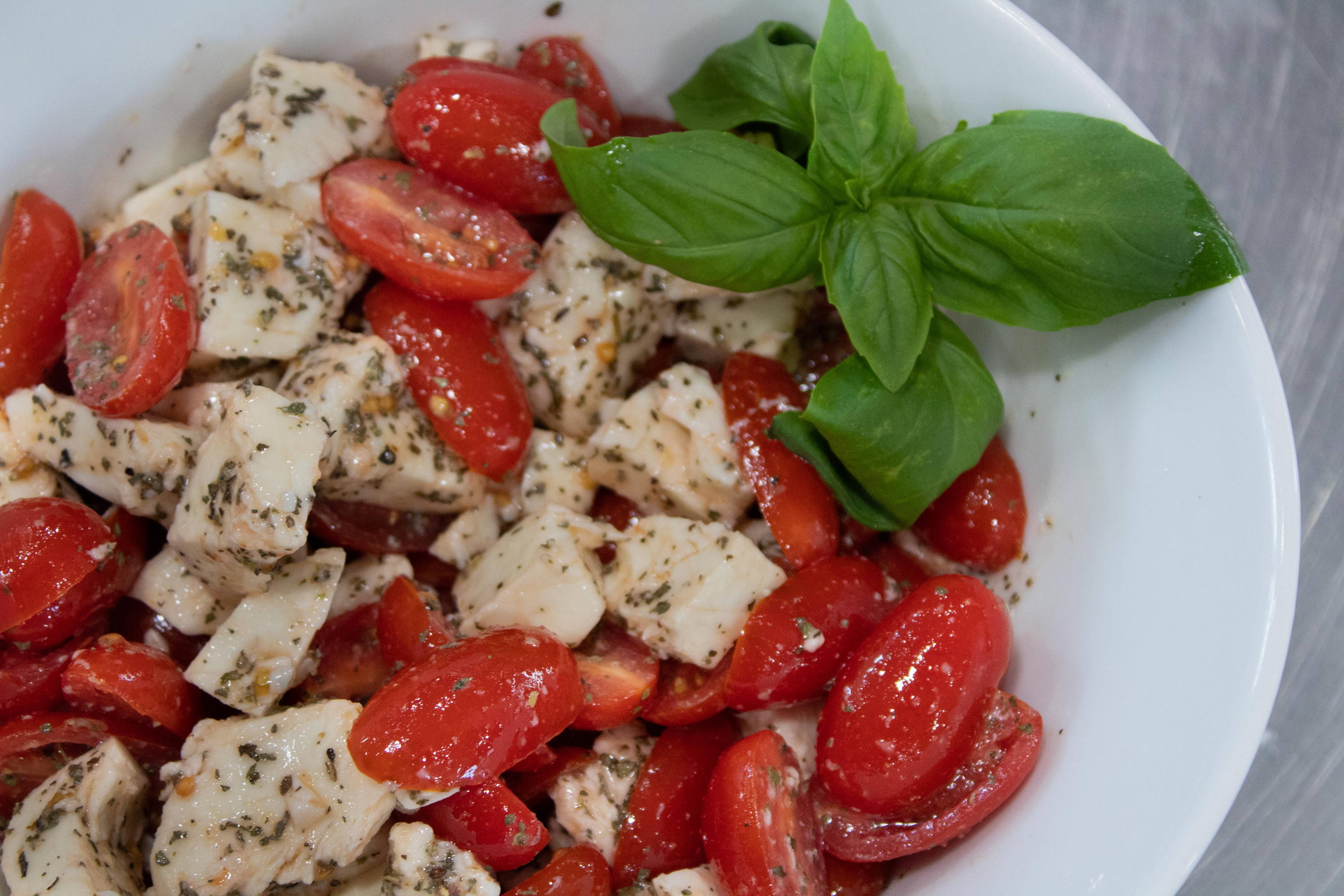 Caprese Salad is an easy addition to any meal. Though it appears fancy, it is very simple and well receive by most who give it a try! The familiarity of mozzarella cheese means that you can keep your picky eaters around long enough to indulge, and the presence of juicy red tomatoes means it is at least moderately healthy. 😉
20 Cherry Tomatoes (any type of tomato will work!)
8 oz. Fresh Mozzarella (ball, slices, or pearls all work here)
2 T. Olive Oil (your favorite type)
½ T. dried basil
½ t.granulated garlic
½ t. salt
¼ t. cracked pepper
Wash and slice cherry tomatoes in half.




Slice fresh mozzarella so that it is comparable to tomato size. (No cutting necessary if using mozzarella pearls).




Mama's Tip: We have found that actually cutting the mozzarella rather than using the pearls releases more flavor of the cheese in the salad.




Combine tomatoes and cheese into a bowl, add oil and seasoning, and stir.




Cover and store in fridge for up to 24 hours.




Bonus points if you use fresh basil! We typically don't have any on hand, but we have planted




a basil plant out front that will supply us...if only we remember to water it this time!