Stuffed Mushrooms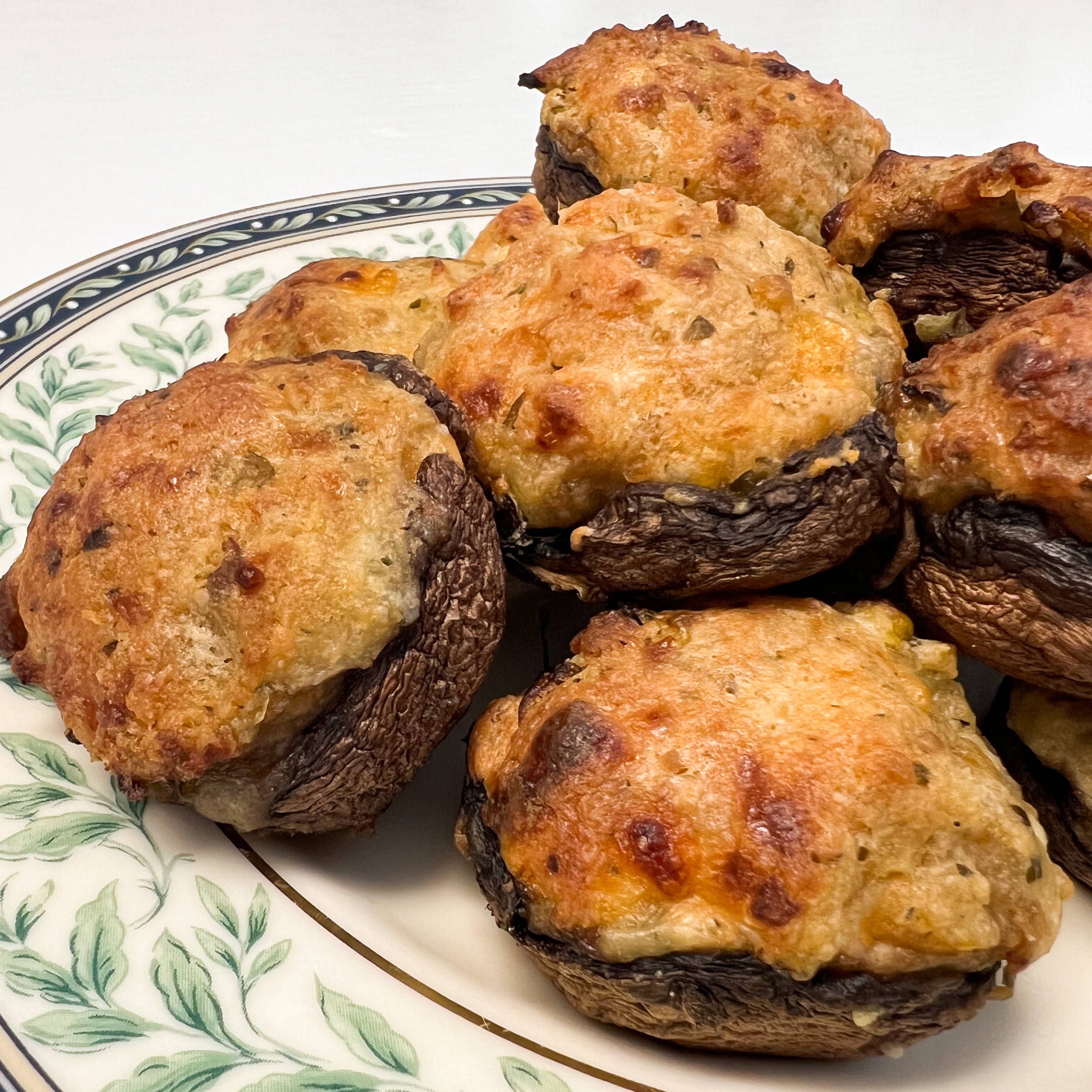 Stuffed mushrooms come in all shapes and sizes! I created this stuffed mushroom recipe a few years back from ingredients I had on hand in my fridge. I've gotten rave reviews at wedding cocktail hours since.
These bite-sized hors d'oeuvres will leave the chef flooded with compliments. You can follow this recipe exactly or use it as the base for your own little experiments!

16 oz of whole brown mushrooms
1 medium Zucchini
1/2 Yellow Onion
2 Tbsp of pre-made Pesto Sauce
8 oz Cream Cheese
1C shredded Parmesan Cheese
2C of Crackers
1 tsp Salt
1/2 tsp Garlic Powder
Pepper to taste
Preheat the oven to 375
Finely chop zucchini and onion, about 1/4 inch pieces. Place in pan on stove and sauté in your oil of choice. Once browned, put in large bowl.
Add all other ingredients except mushrooms to the bowl and stir with clean hands. A thick filling should be forming. If you filling is not thick and pliable due to the wetness of zucchini, you can add more crackers than the recipe calls for.
Set mixture aside. Using a small teaspoon, remove middles from whole mushrooms.
Take the filling from the bowl and stuff each mushroom individually. Place stuffing side up on a greased cookie sheet.
Place mushrooms uncovered in the oven for 17-23 minutes or until lightly golden brown on top.
Serve immediately.