Summer To Do List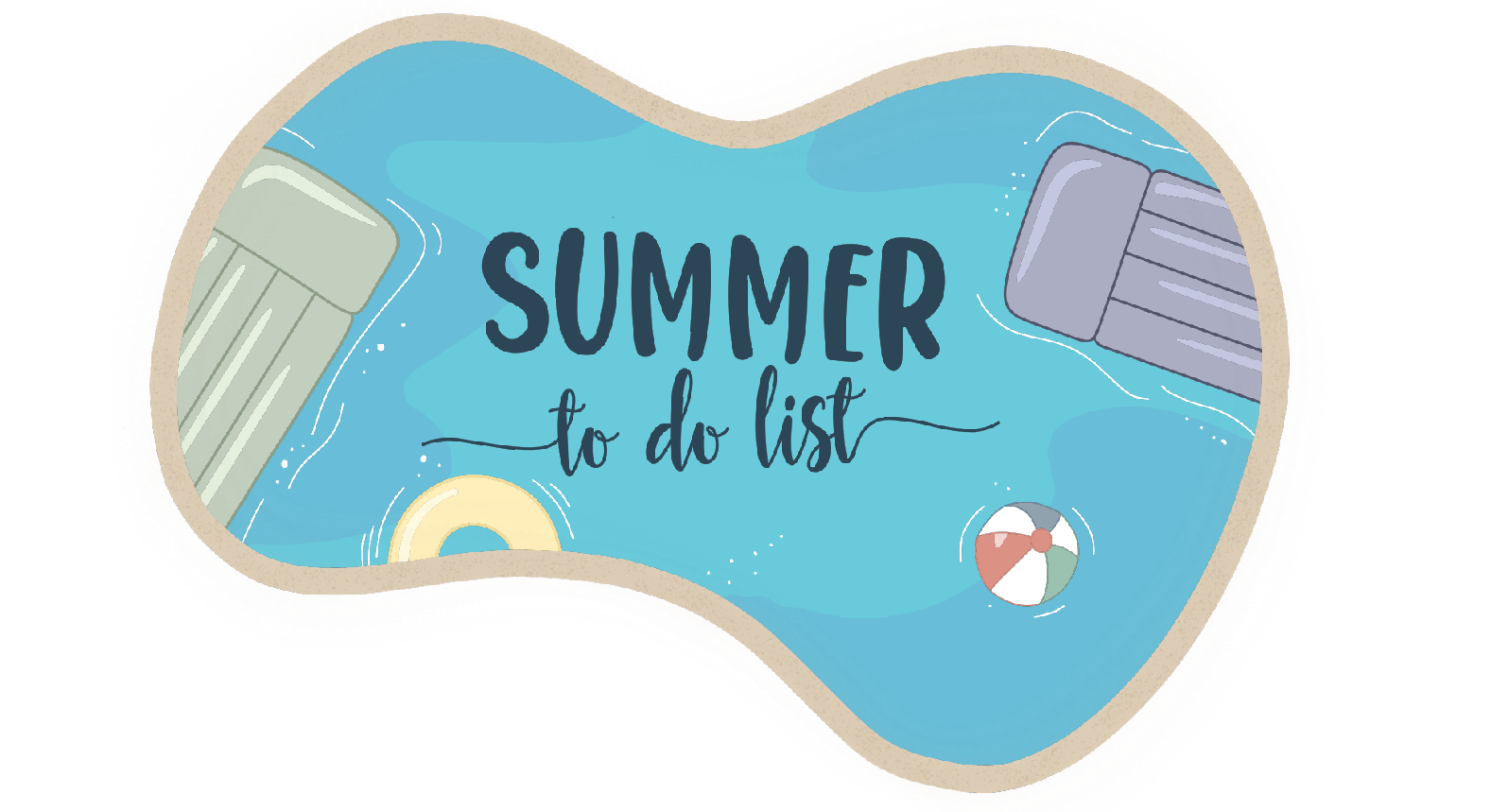 As schools get out, some of you might wonder, how will I keep my kids entertained for the whole summer? Well, look no further! We have put together a "Summer to-do list" for you with ideas on how to keep your kiddos entertained, with most of these options being budget-friendly and outside!
So enjoy the beautiful weather and time together with these fun and quirky summertime activities! You may even come up with a few of your own!
Here are just a few ideas that we've come up with!
Make lunch for your family
Design a rainbow out of flower petals
Hide bags from a Lego set for scavenger hunt
Make a clay volcano and explode it
Build your own slingshot
Press flowers and leaves in book pages
Ride a bike or scooter on a chalk path
Decorate a "canoe" from a box and paddle through the yard
Bake cupcakes or cookies
Do a yoga video outside after dinner
Have a tea party
Make popsicles
Make your own play dough
Set up a sprinkler
Cut up magazines and make a collage
Learn some sign language
Catch fireflies
Take a book and snack and hide in the yard
Have a campfire and s'mores
Tie-dye shirts
Paint a terracotta pot
Pot a new plant
Grow sunflowers
Make popcorn and stargaze
Camp out on trampoline, deck, or backyard
Cut grass with scissors
Build an outdoor fort
Make a summer journal or scrapbook
Make an old fashion toy or doll
Have a water balloon fight
Bury treasure or a time capsule
Collect and paint rocks or bricks
Design and complete an obstacle course
Make friendship bracelets
Set up "summer camp day" at home
Paint mini canvases and mail them to friends or family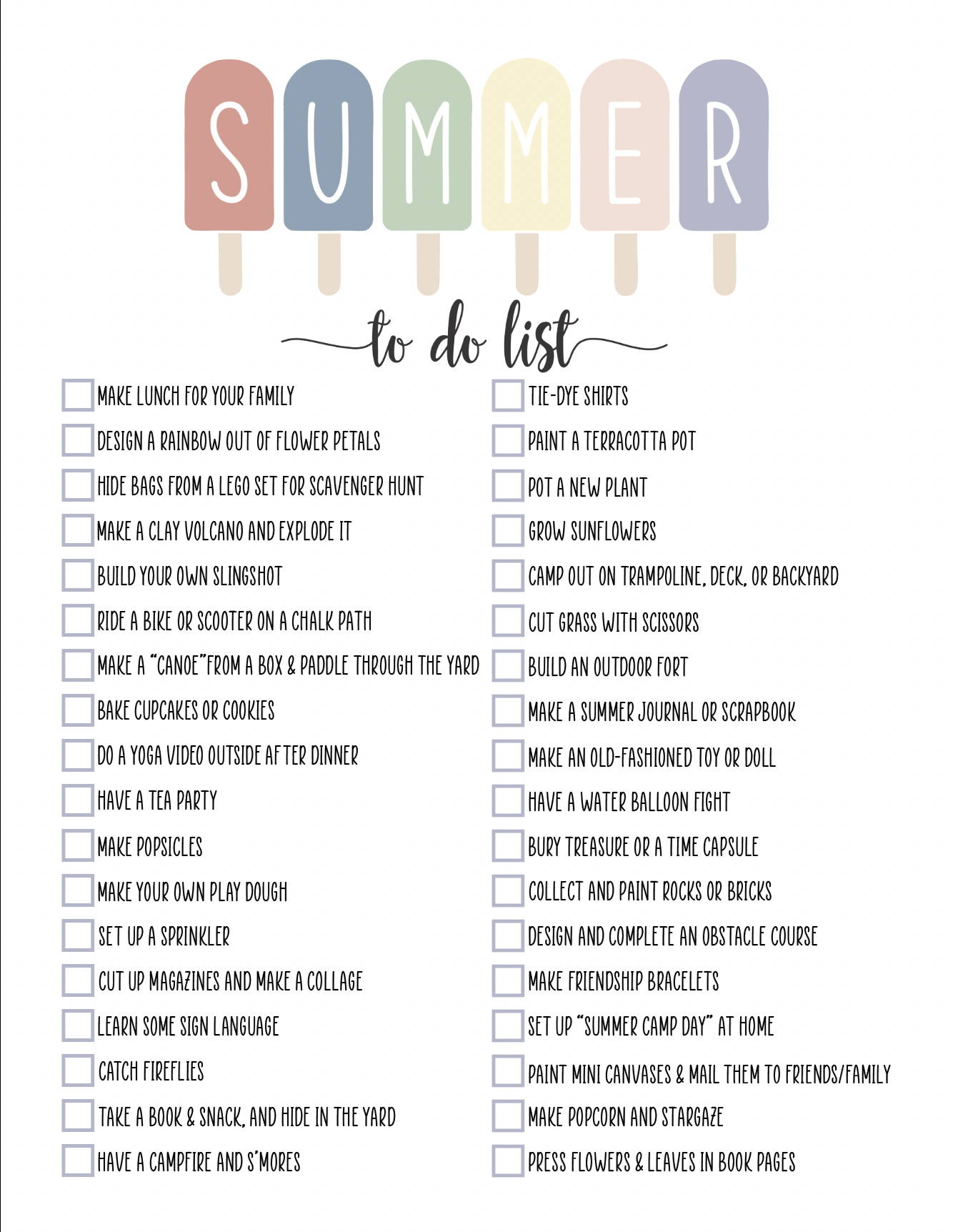 "sUMMER TO DO" mAKE IT YOURS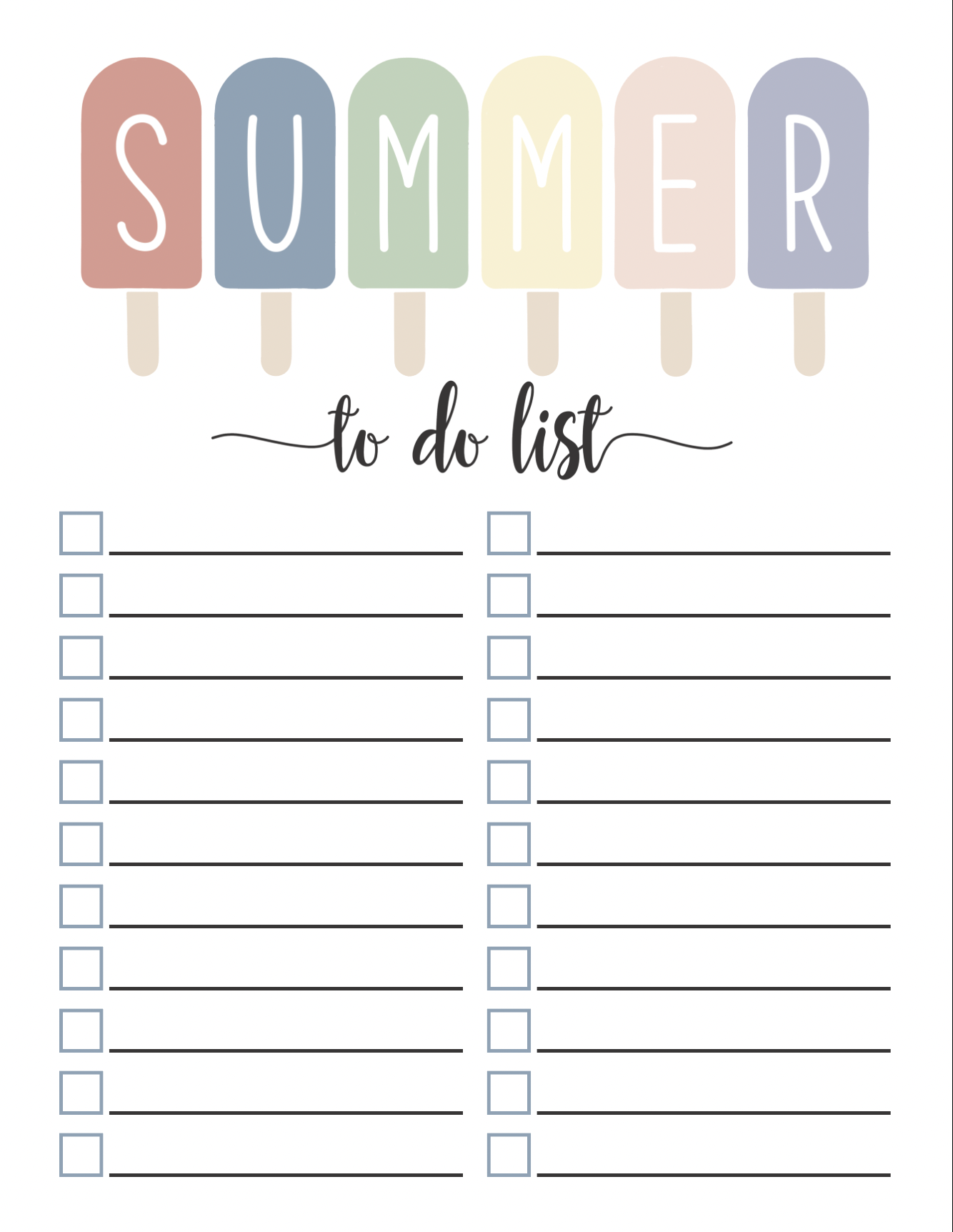 "SUMMER TO DO" MAKE IT YOURS